Join Robert Dempsey on November 16th, 2015 at 1:00 PM (New York) and 10 AM (California), for a free webinar on: "How to Choose a Data Science Tool"
How To Choose a Data Science Tool
In this "big data" world, tools with multiple marketing promises are everywhere. Novice data scientists or young analysts often have a hard time choosing the perfect tool to load, clean and enrich data. In this webinar, Robert Dempsey will share a top-notch methodology to choose the best data science tools to answer you and your team's specific needs.
During this webinar, you'll discover:
The four phases of selecting the tool that's right for you and your team;
10 key points to consider before you start your evaluation;
Tips on how to perform your research so you don't waste your time during the evaluation phase;
How best to structure your time during the evaluation to keep productivity high all the while keeping the time you need to really test the tools.
After the webinar, you'll receive:
A recording of the webinar;
A one-page checklist to use during your evaluation process;
A presentation template you can use to help "sell" your tool of choice to management and team members.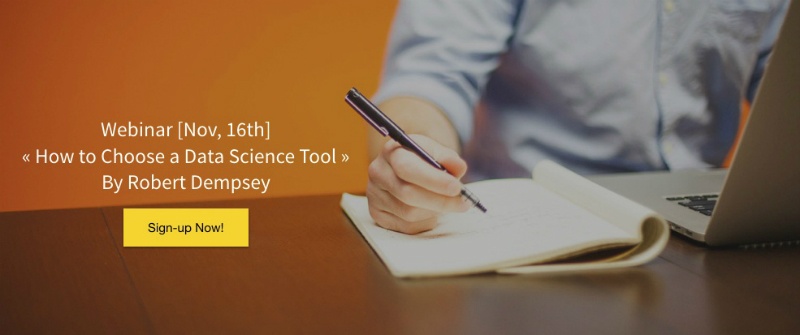 Sign-up now for Robert Dempsey's Webinar!
About Robert Dempsey
Father of Data Wranglers in DC, and an inspiration to thousands of data scientists, Robert Dempsey is one of those geeks who can figure out everything they put their mind to, from management or marketing to designing machine-learning algorithms.
Robert has founded and built three startups in tech and marketing, developed and sold online applications, consulted Fortune 500 and Inc. 500 companies, and spoken nationally and internationally about software development and agile project management.
If you want to learn more about Robert Dempsey, we suggest you to read this great interview: "How To optimise data preparation and teamwork by superstar Data Wrangler Robert Dempsey"
See you soon and stay tuned for upcoming Webinars.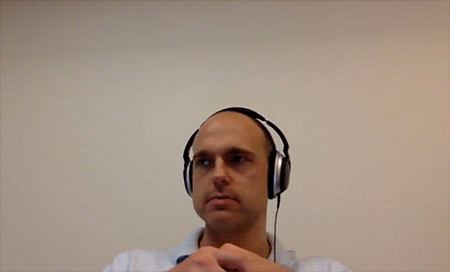 Say hi to Robert on Twitter!
Take care!