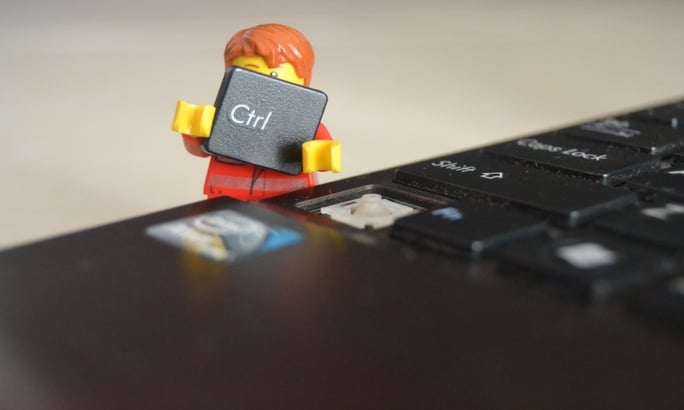 How does ITrust use Dataiku's Data Science Studio (DSS) on a daily basis? In this blog post, you'll find my interview of Sebastien AUCOUTURIER, ITrust's R&D Manager, in which he explains how he discovered DSS and how he uses it daily to accelerate the company's R&D efforts.
Who is ITrust?

"ITrust is an IT security software company. Our activity revolves around three key aspects:
The development and commercialization of a Security Monitoring and Fraudulent Activity Detection Solution;
Consulting & Expertise in IT security;
Center for Security Control for companies who wish to externalize their IT security system."
How and why did you start using Dataiku's Data Science Studio?
"We were on the lookout for experts in Big Data that could facilitate and accelerate our R&D efforts for the development of IT-tude: Smart Predictive Analytics's fraudulent activity detection. After we'd listed and spoke with all the Big Data actors on the French market, we chose Dataiku's Data Science Studio (DSS) software."
Can you tell me what led you to this choice?
"First of all, DSS is a pragmatic tool in which the familiarization phase is quick and relatively easy. Second, DSS is a complete tool that covers functionalities such as pre-processing (check out this tutorial for more information about pre-processing in DSS), interacting with Open Source data management tools, mathematical and machine learning libraries, etc. Finally, creating and deploying a dataflow in DSS is simple."
How much time have you been using DSS?
"I installed version 1.2.1 on Linux during the summer of 2014 and then kept up to date with DSS's version releases. My last update, DSS version 1.4.0, runs on my MacBook."
Have you used DSS for specific business cases? If so, what customer business problems did you or are you solving?
"In terms of business cases, our solution, IT-tude: Smart Predictive Analytics, covers the "cyber security data analytics" branch. Therefore, we answer problems such as detecting attacks, botnets, data exfiltration, etc. Generally speaking, the goal is to detect all fraudulent activity in an IT system."
How has DSS helped you solve or develop a suitable solution?
"We use DSS primarily during the prototyping phase on specific datasets. The power of DSS processors aids us in cleaning data and building dataflows that in turn help us validate the sequence of our algorithms. We can then quickly modify their succession without having to re-arrange the code in its entirety. We use this significant time gain to improve and optimize our algorithms. To be honest, I don't think I've come close to discovering all of the possibilities that DSS has to offer. With so many new functionalities at every DSS version release, I just don't have the time!"
Do you encounter difficulties with the product?
"Honestly, none come to mind. Not only is Dataiku always making sure their customers are heard, they are also extremely proactive. When I'm missing a specific functionality, I just email the support team. Within the day, I receive an email letting me know that such and such functionality will be available in the next release. And let's be clear – they aren't adding it to the roadmap because I've asked for it, but simply because it is already planned. I do have one regret though: not knowing more about the roadmap. I guess I had to find something."
Thank you for answering our questions Sebastien.
"Thank you! And thank you to the Dataiku team for creating Data Science Studio!"
About ITrust
Since January 2007, ITrust has been offering cybersecurity solutions and expertise in 6 different countries on the European market. We cover all security issues, ranging from organizational 27001 EBIOS, HDS, HIPAA, PCI, isae3402, technical, to legal and physical (audits of data centers). ITrust serves more than 100 customers with a 98% satisfaction rate (study 2012).
Leveraging on the broad expertise of our experienced engineers and consultants, we have increased our customers' safety with well-designed, user-friendly, and effective tools. Our tools and services integrate the best current technologies (behavioral algorithms, big data, agile software design or project management, offered as SaaS, automation, decision tables edges core behavioral supervision tools).
We are at the center of the European Cybersecurity Ecosystem as co-founder of Digital Place cluster, the FPTI, and PRISSM, winner of the International Digital trophy and Secure the carrier project, and labeled by the French state as one the 34 most innovative technologies in the country.
If you have questions about how Dataiku can foster collaboration in your organization, contact our team for more information .