Dataiku is a proud sponsor of PAPIs Connect '15, the first International Conference on Predictive APIs and Apps.The event took place at Maison Internationale, Cite Universitaire de Paris, May 21st, 2015, From 9 AM to 6 PM.
About the Event
PAPIs Connect is a one-day conference that shows decision makers how machine learning is used by companies big and small to solve real-world problems. It features practical presentations of business cases and predictive innovations, by speakers who have used data to deliver an impact on their organizations.
They demystify machine learning by explaining how it creates value from data. Some typical examples are: predicting customer needs and behaviors, task automation, predictive maintenance, demand prediction, etc. PAPIs Connect is also of interest to technical profiles who build solutions that leverage predictive technology.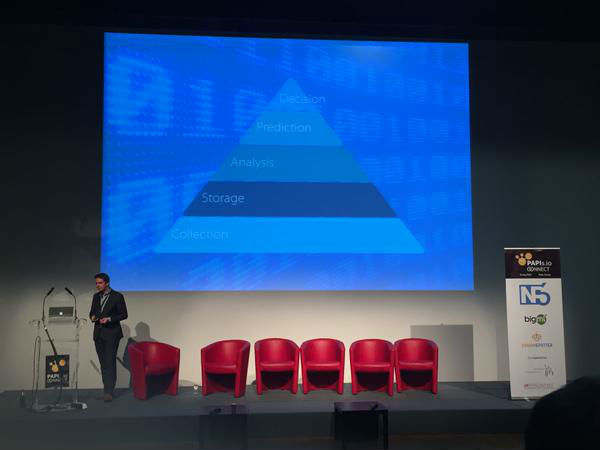 Speaker: Lars Trierloff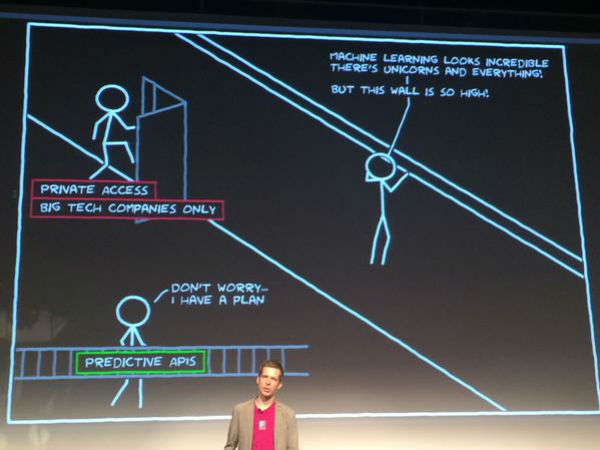 Speaker: David Jones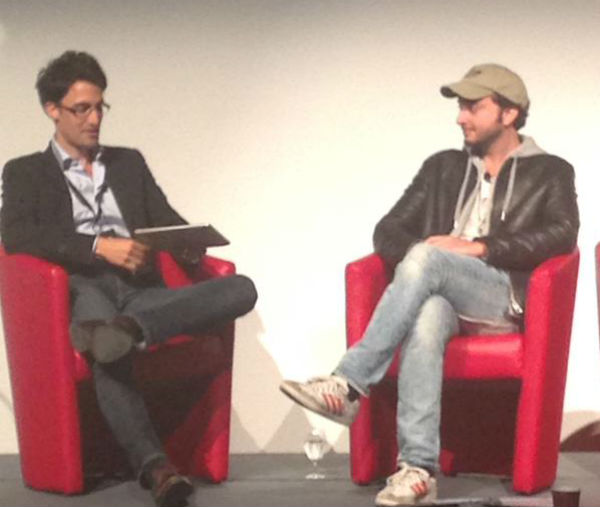 Speaker: Rand Hindi
Thanks to practical tutorials illustrated with concrete case studies (Churn Spotter, Socio Logiciels,…), talks by experts such as David Jones (Technical Director at Resolve Digital) Rand Hindi (Founder and CEO of Snips) or Lars Trieloff (Director Product Management at Blue Yonder) and a well-organised venue, this PAPIs' edition delivered what it had promised. You'll find more information about the speakers on Lanryd.
Dataiku attendees for PAPIs Connect 2015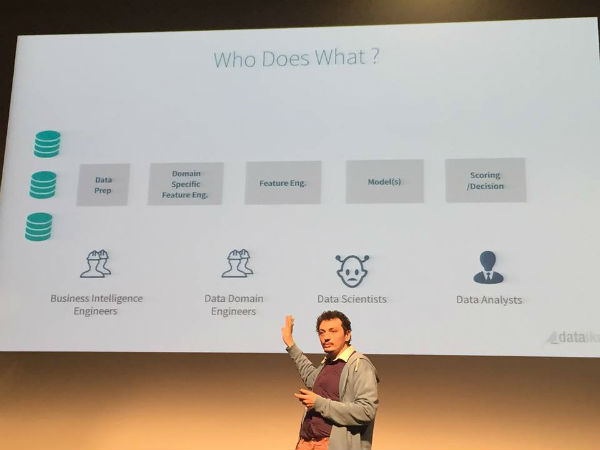 Speaker: Florian Douetteau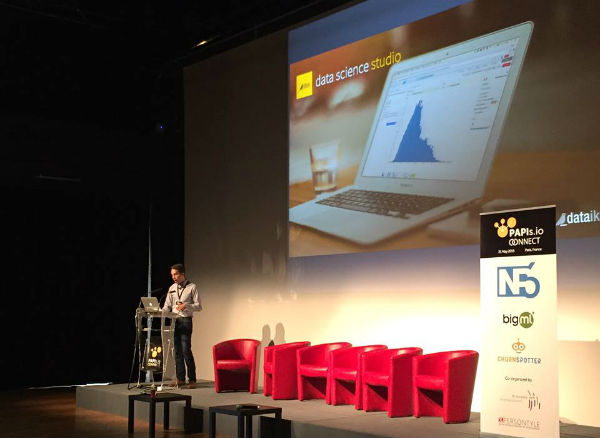 Speaker: Kurt Muehmel
Our team spoke about the ways in which DSS users are creating data-driven and predictive services to power business applications such as predictive maintenance, fraud detection, optimized targeting, logistic optimization, churn prediction, and so on.
Kurt Muehmel demoded the brand-new version 2.0 of Data Science Studio (it's even more beautiful on the big screen). Florian Douetteau gave a talk on Predictive Analytics: how to deploy and improve apps in production; you can see his presentation here.
A special thank you to PAPIs' team for organizing this enlightening event.Try DSS today with the free Community Edition.