On September 08th, Clément Stenac (Co-founder & CTO at Dataiku) presented our eighteenth Webinar, "Leverage Spark MLLib and H2O for Distributed Machine Learning with Dataiku ." In this video, Clément explains how Dataiku 3.1 enables you to use MLLib and H2O -- two powerful distributed machine learning engines -- without having to write any code.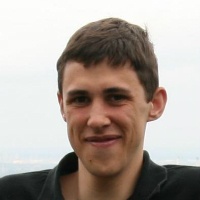 Clement Stenac, Co-founder and CTO at Dataiku
And here's the video:
Need more of the basics? Top machine learning algorithms, explained. Now, you are ready to download and use the free edition of Dataiku DSS!
Invitations for our next webinar will be available soon, so don't forget to check out our Twitter and LinkedIn regularly!
Remember that you can already review our last training videos right here, in our Webinars section.
See you soon and stay tuned for upcoming Webinars.