We're thrilled to join forces with C&F to accelerate the adoption of democratized data science and big data, allowing more teams to build, deliver, and deploy data projects worldwide.
C&F is a professional technology services company providing state-of-the-art IT solutions with deep expertise in big data and data science, working with some of the top companies in human pharmaceuticals and animal health industries globally.
After intense accelerated certification programs with in-depth training, more than 10 C&F consultants are now prepared to bring advanced analytics with Dataiku Data Science Studio (DSS) to their clients.
"Building on our first successes, this strategic partnership with C&F allows us to accelerate the implementation of innovative data products across client organizations in Europe and North America," says Vincent de Stoecklin, Head of Partnerships Europe at Dataiku. "Throughout the training and certification process, C&F consultants have demonstrated outstanding ability to leverage Dataiku DSS, as well as strong industry expertise and knowledge of the Data Analytics ecosystem, that allow us to provide a comprehensive answer to companies that wish to accelerate their Big Data and Data Science efforts."
"Dataiku's DSS is a truly unique platform, which we already see playing a role in the democratization of data science," says Piotr Rudnicki, CEO at C&F.
"By partnering with Dataiku we want to help those of our Clients who are seeking enhancing efficiency of their Data Labs. In many cases it is about starting the journey with Big Data and Data Science with the client. DSS is one of vital components we see that can enable that in any organization," he adds.
Here's what some of the Dataiku DSS users at C&F have to say following the completion of their certification program: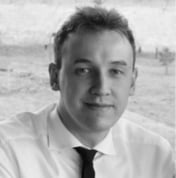 Pawel Debiec, Senior BI Analyst at C&F:
"We took advantage of the possibility to easily combine the data loading and simple visual data cleaning operations with older SQL code that we reused for extracting ingredients for the LP models and with R code – this way, we could control the execution of LP models. We also appreciate the visual data flow that makes the solution transparent and easy to support."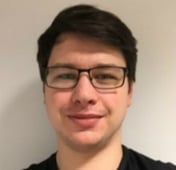 Krzysztof Białkowski, Solution Engineer at C&F:
"The main value is the ability to use and blend data from many types of external systems like text files, databases, Hadoop, S3 etc. Also, the ability within a lab tool to easily explore data, which shortens the time of basic data analysis. Dataiku also allows for fast data modeling using visual recipes (giving first results in a short time). And the ability to put custom scripts recipes inside the flow (Python, R) is what allows us to implement advanced custom solutions"


We're looking forward to working with C&F and to all the great things our clients will accomplish in 2017 (and beyond) with data science. Welcome to the team!