The pharmaceutical industry's highly regulatory environment can be tremendously demanding for organizations navigating the space. One of the biggest concerns that the pharmaceutical industry constantly attempts to address is the safety of its products and integrity of data used to make product-related safety decisions, a concern aimed to be addressed by GxP, a collection of regulations for good practices used in pharmaceuticals.
Recently, Dataiku has been qualified by Merck's internal audit and review process as GxP compliant which has enabled Merck's use of Dataiku's collaborative data science platform in production with regulated data. In this blog post, we'll dive into the concept of GxP and what this achievement means for both Dataiku and Merck.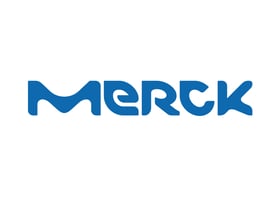 What Exactly Is GxP?
The concept of GxP requirements in pharmaceuticals was established by the United States Food and Drug Administration (FDA). The G stands for "Good" and the "P" stands for "Practice" — the "x" in the middle is a variable that can be substituted with any word that appropriately completes the acronym, such as GMP (Good Manufacturing Practices), GCP (Good Clinical Practices), or GLP (Good Laboratory Practices). Each variation has product-specific requirements that life sciences organizations need to consider based on the type of products they make and the country in which their goods are sold.
In a nutshell, GxP:
Ensures that products and services are safe
Enforces regulated industries to stick to very specific and secure manufacturing processes and storage procedures
Ensures safe clinical trials involving human subjects and also establishes effective research standards for non-clinical laboratory trials
Has rigorously institutionalized the medical drug industry and is a globally recognized standard
GxP focuses on extremely effective and efficient documentation and refers to the clear establishment of various contributions in parts or whole to a particular product or study. Every step of the manufacturing process is documented in order to track the origins of any product and also verify every intermediate procedure it went through while being manufactured.
What Does This Achievement Mean for Dataiku and Merck?
Each company has their own unique GxP process. For Merck, Dataiku needed to complete an extensive questionnaire, respond to Merck's internal audit team with any follow-up questions, and hold two sessions highlighting the capabilities of Dataiku DSS, the data science platform supporting agility in organizations' data efforts via collaborative, elastic, and responsible AI. According to Deborah Gilbert, a Senior Account Executive at Dataiku, "It's a testament to our transparent and well-governed product design. It played a critical role enabling us to get GxP certification for Merck extremely fast."
While this was Dataiku's first foray into GxP certification, it was also one of the most efficient audits that the advanced analytics team at Merck has ever performed with a software provider. It will spur new use cases in production environments (on both the regulated and non-regulated portions of their business) and democratize the use of data across different business units at Merck, using Dataiku throughout the supply chain.
Laura Patzer, the product owner for Dataiku DSS at Merck, is the ambassador for getting new users onboarded and is an evangelist internally for Dataiku's platform. She leads the deployment team and works to mature the Dataiku DSS offering at Merck. When we asked Laura the business value of the GxP certification for Merck with Dataiku DSS, she said, "We'll now be able to use Dataiku DSS for more use cases, such as those involving manufacturing or patient data."
At Dataiku, we are working with multiple global pharmaceutical clients to meet and maintain GxP compliance while using Dataiku DSS in production with medical data and are pleased to have worked together with the team at Merck on this exciting achievement.