If you haven't quite stayed on top of data-related news and developments this year, well - now is the time to turn over a new leaf (and we have you covered). We all have our noses to the ground and are busy working on our own projects, but that's no excuse not to stay abreast of what's happening in the larger world of data sciencce.

What better way to stay up-to-data in 2018 than to have the latest hotness delivered to your inbox? We read a lot of newsletters (a LOT ), so we've done the legwork for you and narrowed it down to the top 10 that will keep you in-the-know next year. (Find the full PDF version with clickable subscribe links here.)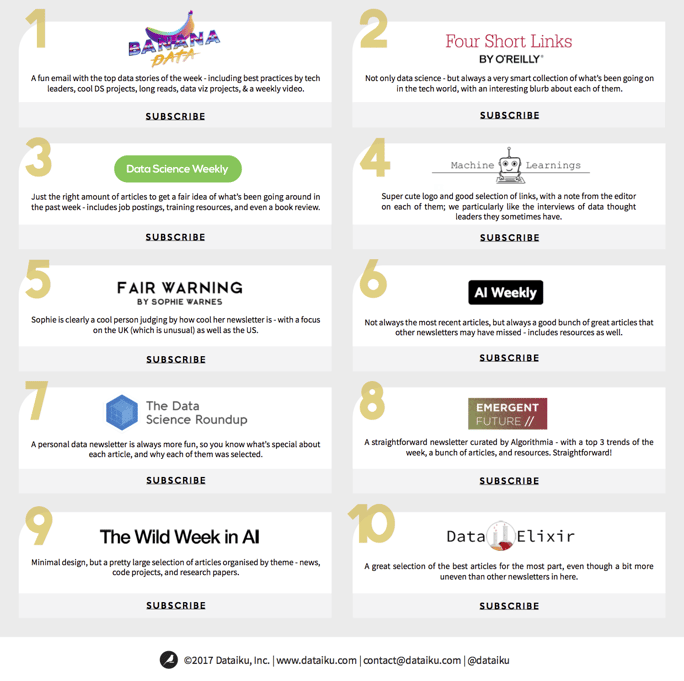 If you want to know what else you can do to prepare for a better 2018, we've rounded up the top data science tips, trends, and predictions for the new year - find it here.