By using recommender systems, enterprises can confidently predict the needs of their customers and provide them with targeted suggestions. This delivers an improved customer service, boosting the client's satisfaction and reaping rewards for the business through increased sales. But how do we make dynamic customer recommendations? The upcoming webinar will cover how Voyage Privé built a recommender system to make dynamic customer recommendations.
Building a recommender system with dataiku dSS
Above, you can learn how Voyage Privé, the online agency specializing in discounted luxury travel, built a recommender system using Dataiku DSS.
By developing personalized recommendations for their customers, Voyage Privé has been able to better understand and serve their customers, in turn boosting sales and staying ahead of competition.
Building recommender systems in creative ways with Dataiku DSS is something our data scientists love to do - check it out on our blog! If you want to know more about the functions needed for building recommender systems, you can join us for our next webinar.
Join us for this month's webinar
If you're interested in knowing more about how dynamic recommendations can increase customer spend and satisfaction, join us for our next webinar on the 24th of January featuring Dataiku's UK and Ireland Country Manager, Jennifer Roubaud, and Alexis Thieullen, a data scientist at Voyage Privé.
Together, they'll walk through how enterprises can get value from raw and real-time data using Cloudera's data management platform, and then apply machine learning to build and deploy recommender systems using Dataiku DSS, the collaborative data science solution.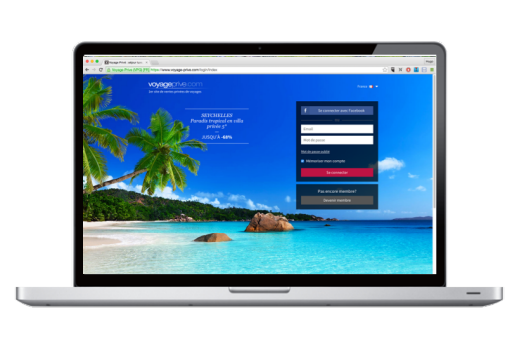 Learn what impact recommender systems could have on your business
Jennifer and Alexis will cover the following points:
What the key ingredients are for creating targeted recommendations

Which team roles you need and why collaboration is crucial

How dynamic recommendations impact sales and drive customer satisfaction

What the impact of transfer learning is on building even more sophisticated recommender systems

Which other use cases can be tackled with predictive analytics
This webinar is an invaluable opportunity for any business looking to gain a deeper understanding of its customers, deliver services and products to clients in more personalized and effective ways, and enhance transaction value from customers. Is that you?
Join us on Tuesday the 24th of January 11:00 - 12:00 (GMT). Places are free but limited!
You can also meet us at Big Data World in London this March where one of our top data scientists, Alexandre Hubert, will be talking about the advantages of Deep Learning in building recommender systems. More details to come!