The health care industry suffers from a data problem. There is an abundance of raw data in health care, but no one really knows what to do with it. The good news is that all of this data can be used to solve a multitude of common, day-to-day problems using predictive analytics.

This white paper will provide a clear view of how the effective use of data analytics can help health care institutions and professionals gain efficiency, improve patient care, and optimize profitability.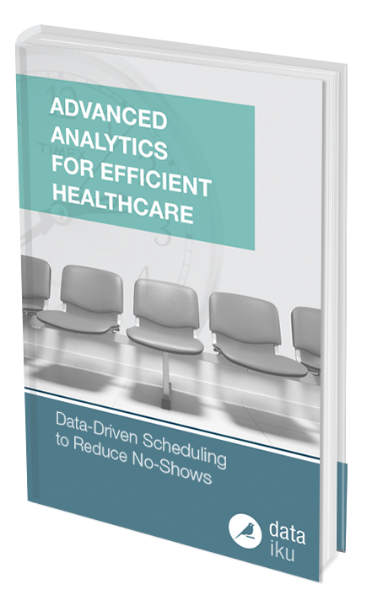 Click here to download the white paper!
In this white paper paper, we highlighted how a health care-specific issue—no-show appointments— can be resolved with data. Hint: the solution is predictive analytics, which can be used to craft real-world solutions to a multi-billion-dollar problem.
The unfortunate reality is that no-shows have become extremely common — one study reported that the no-show rate in U.S. primary care practice can vary from as low as 5% to as high as 55%. Dealing effectively with patient no-shows has been a challenge in the health care industry especially now that reimbursement is more closely tied to performance measures surrounding physical appointments.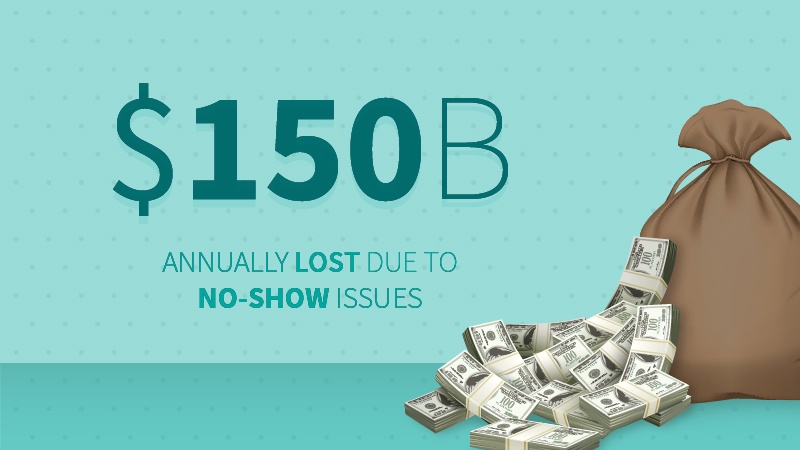 We will start by having a look at what is wrong with the current implementation of data analytics in the health care ecosystem and how it applies to the no-show issue. We will then offer an alternative approach to addressing no-show appointments that makes use of predictive analytics. Lastly, we will discuss how this method could be applied to the health care industry.
I Data Fragmentation & Limited Skills Deteriorate the Data Analysis Process
Multiplicity of Data Sources Makes Collection & Use Difficult
Data Diversity Hinders Data Integration
Limited Human Skills Inhibit Effective Data Analysis
II Data Management Challenges Illustrated by the No-Show Issue
The Financial and Human Cost Behind No-Shows
The 3 Main Barriers Keeping Institutions from Solving the No-Show Issue
4 Quick Fixes... That Don't Work
III Step by Step Methodology to Build Your Scheduling Data Product
Order Out of Chaos: Collecting & Making Sense of Data
A Predictive Model to Test Your Hypothesis
From Theory to Practice: Deploying Your Data Product
IV Creating a Proper Data Structure for a Complete Analytics Methodology
To Know Before You Go
Developing System Interoperability
Fostering the Distribution of Skills & Knowledge
A Shift from Retrospective to Prospective Analytics
Engaging with Patients: Now or Never
We hope you enjoy your read. Feel free to email me any questions or comments. You may also want to have a look at our health care page, an additional blog post on analytics in health care, or to try Dataiku Data Science Studio (DSS) for yourself!