For Banana Data News' 1st birthday, we crunched the numbers to bring you some highlights and interesting stats. Here's what the best in a year of big data news reporting looks like.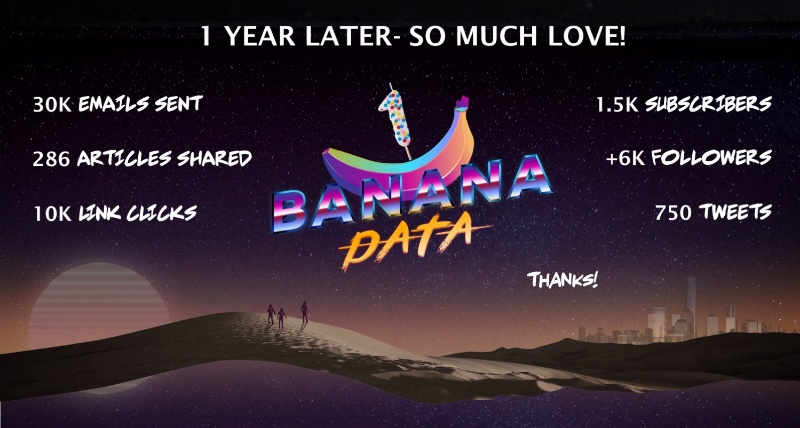 It's been a year since we launched Banana Data News as a place for our team to share interesting and unique data science articles with our user community. What started out as a weekly newsletter packed with fun data articles and projects is now a Twitter, a Tumblr, and recently a Facebook group too!
We were very happy to see our newsletter grow at a solid pace this year with literally nothing more than word of mouth (and, full disclosure, a solid Twitter bot).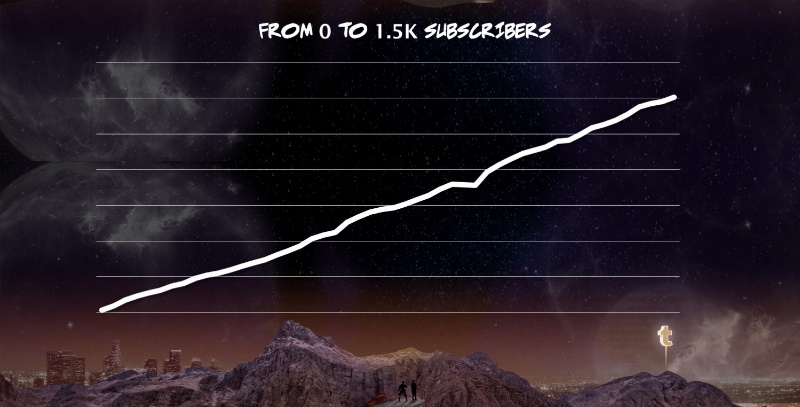 Week after week, we're more and more excited to share new articles with more and more people. It never gets easy to pick those five articles that will be interesting as well as surprising. In the past year however, we've accumulated a fair amount of data that lets us know exactly what people are interested in learning about in the data world.
Here are the top five most clicked links in our newsletter from the past year.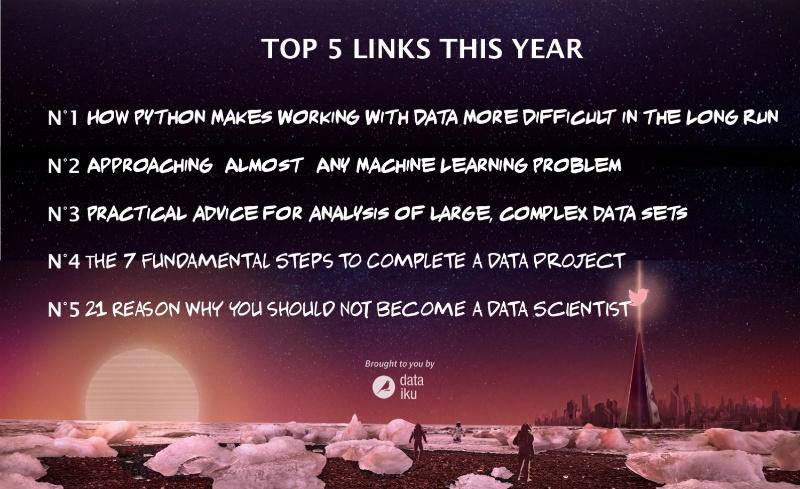 You can find the links to all these articles (and more!) over here.
You can also find the list of the top links in our newsletter every week this past year!
There's no need to do clustering on these articles to find out that the things our readers want to read about are:
Articles on the daily life of a data scientist - what it's like, what tools to use, how things work, and, in general, how to do a better job at machine learning.

Articles on fun projects, such as the Simpsons by the data, or, unsurprisingly, a Pokemon visualization.

Articles on how other companies do machine learning, whether it's Apple or Google, or really any real business application.

Articles on learning data science and machine learning.
Now let's see if people enjoyed the same articles on our Twitter.
Twitter
Big thanks and big love to the 143 among you who retweeted or liked our sign-up tweet in the last few months. Thanks to your support, we now have more than 6.2k followers on Twitter.
If you're not already following us, you can do so here. It's the freshest way to stay up-to-data!
We dug a bit deeper to see which of our articles you guys have been liking and sharing the most over the past few months. We promise more great articles on machine learning, deep learning, transfer learning, and neural networks because here's what you loved the most:
Using #R to analyse the scripts from 27 seasons of #TheSimpsons https://t.co/h2mtPu5qKq #rstats pic.twitter.com/wPonay4dwP

— Banana Data News (@BananaData) October 9, 2016
Awesome #NeuralNetwork Architecture #CheatSheet - You're welcome. https://t.co/uLVCu6bnxl pic.twitter.com/v3QlTAdHfS

— Banana Data News (@BananaData) October 23, 2016
How to use #DeepLearning and #TransferLearning to tag images - sweet read on the @dataiku blog. #DataScience https://t.co/hBTRHhxF0D pic.twitter.com/emPlzZXXYV

— Banana Data News (@BananaData) November 30, 2016
Why #DeepLearning is Radically Different from #MachineLearning https://t.co/DXZ34yuUcz @Medium pic.twitter.com/6TdxYvBezD

— Banana Data News (@BananaData) November 16, 2016
How to Create Value From Raw #WebLogs With #MachineLearning https://t.co/5x4iHscdXk #BigData #DataNews @dataiku pic.twitter.com/WIRmSreLYL

— Banana Data News (@BananaData) October 24, 2016
Articles on how to learn data science in general (or data science techniques) were particularily popular on Twitter, even more so than in our newsletter.
Some more cool facts from Twitter:
This month, engagement from followers peaked on the 8th of December, and our most impressionable day was the 12th of December – we'll chalk this up to festive generosity kicking in. Cheers guys.

80-90% of you have key interests in tech, business, and news – not so surprising.

71% of you are men – please get sharing with your non-male friends especially!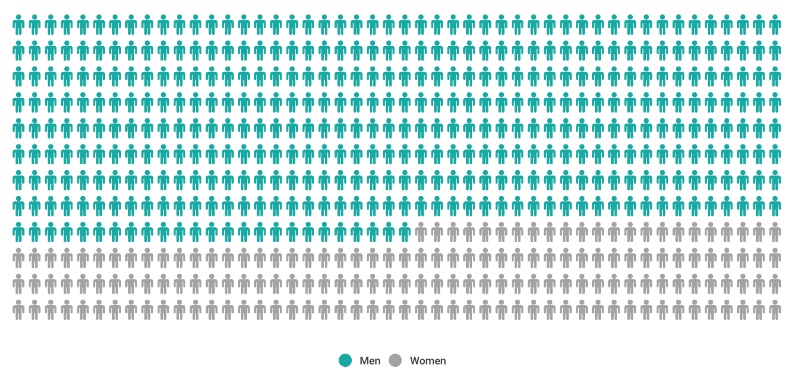 Want more data stuff? Sign up now, and tell your friends ;)
Also, don't hesitate to reach out by email or on our Facebook Group to say hi, recommend articles, or give us feedback.