Whether it's automating everyday tasks, elevating more people to harness the power of data, systematizing transformation, or tackling moonshot projects, data science practitioners around the world leverage Dataiku for a wide range of innovative applications. Their pioneering work is celebrated annually with the Dataiku Frontrunner Awards, where success stories and use cases from data science and AI leaders across industries are gathered and shared.
Discover how winners and finalists from the inaugural awards use data science to drive their field forward and learn how to submit your own work to the 2022 Dataiku Frontrunner Awards in this blog.
About the Dataiku Frontrunner Awards
Launched in 2021 by the Dataiku Community, the Dataiku Frontrunner Awards recognize the success of Dataiku customers, partners, nonprofits, academics, and all individual users. Open to both teams and solo practitioners, users are invited to submit an inspiring Dataiku use case or success story to share with the wider data science community.
Winners of the competition are determined by a panel of judges composed of Dataiku executives as well as independent industry experts, with public voting by Dataiku Community members also taken into consideration.
Participating in the Frontrunner Awards means:
Gaining recognition as a thought leader:

Video features and speaking opportunities enable winners and finalists to gain visibility in the industry, and all participants receive exposure on Dataiku's networks.

Celebrating your individual and team success:

Inspire the data science community by sharing your achievements and their value, both individually and collectively.

Enhancing your employer branding:

Showcase your innovation, enticing the brightest talents in the industry to join your organization and contribute to your success.

Winning special prizes and swag:

Winners are offered a unique trophy and a donation to the charity of their choice, while all participants will be sent Dataiku swag as a thank you for their contribution to knowledge sharing.
2021 Winners and Finalists
The first edition of the awards collected over 40 submissions from around the world, spanning industries and use cases. Discover a few of the winning contributions below, which explore different ways Dataiku helps democratize data science and empower more people to leverage data. Browse all entries to find the other ways in which individuals and organizations use Dataiku to harness the power of data and generate value.
Empowering Analysts at Standard Chartered Bank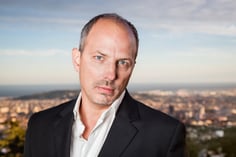 Alongside his team, Craig Turrell of Standard Chartered Bank won the award for Organizational Transformation in 2021 for impressive work building an intelligent data operations for financial planning and performance management which replaced spreadsheet-based processes with governed self-service analytics.

"There are numerous communities across the bank leveraging Dataiku and building 'digital bridges' to the CoE's core structured intelligence," says Craig of the system created. "On average we estimate that, two people armed with Dataiku are doing the work of about 70 people limited to spreadsheets. The goal in the coming years will be to continue to upskill people with Dataiku to increase efficiency across more areas of Standard Chartered Bank."
Fostering Tech & Business Collaboration at SLB
At SLB, Valerian Guillot and his team are paving the way for data inclusivity by using Dataiku to democratize AI within the organization. By combining training, community engagement, and data access helpers, they've been successful in onboarding both data scientists as well as technical experts who now speak a common language, making data-driven decisions.

"The distribution of contributions to data science projects shows that ~70% were made by users who are not data scientists," says Valerian. "Dataiku has also enabled collaborative work between data scientists and domain experts, where 35% of the data science projects in Dataiku are collaborative projects."
Building Data-Driven Operations at the ALMA Observatory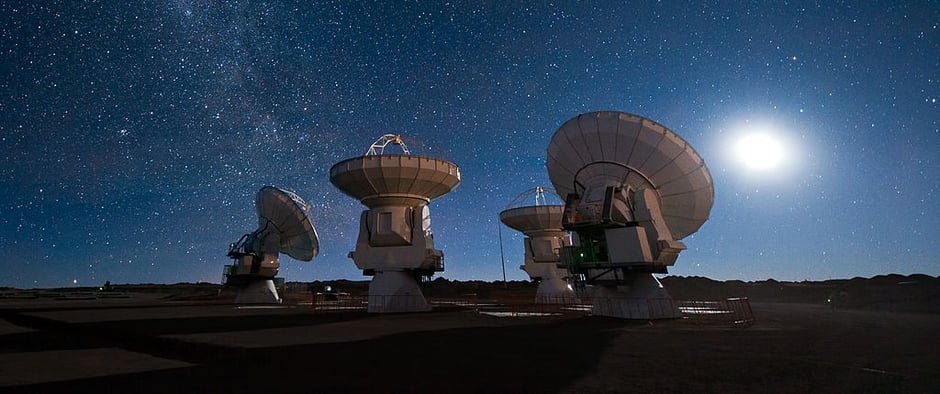 At the Atacama Large Millimeter/submillimeter Array (ALMA), Data Analyst and Data Science Initiative Lead Ignacio Toledo led his team in empowering a data-driven organization to improve astronomical observations with Dataiku. As a result of their work, the ALMA Observatory is one of the first earth-based observatories to make significant advancements in data science, machine learning, and automation to improve operations.

"Eventually, the biggest value brought by Dataiku relates to powering scientific discoveries," explains Ignacio. "Not only are we producing scientific data, but we are starting to look into it to make our operations more efficient, so as to increase the number of hours in the sky by lowering the hours needed to keep everything working as expected, and to make the best use possible of those hours by improving the quality of the observations."
2022 Dataiku Frontrunner Awards
The valuable contributions of our 2021 participants have enabled us to relaunch the Dataiku Frontrunner Awards this year. While the format of the competition has stayed the same, the number of categories has grown to better accommodate the wide variety of data science submissions. Now divided between use cases and success stories, the former covers the practical applications of Dataiku while the latter highlights individual and collective achievements.
This year's competition is still open to submissions from users like you until August 1st. Your submission will join those of data science pioneers in the fields of software and technology, pharmaceuticals, finance, and more.
Check out one of our latest entries below. Coming from consulting organization Excelion Partners, see how they pushed the boundaries of Dataiku to develop an innovative new tool.
Creating Business Value at Excelion Partners
At Excelion Partners, Ryan Moore and Tony Olson have developed a free Dataiku plugin to efficiently catalog and view data lineage. Called Thread, the tool directly integrates with Dataiku and its datasets, allows for a single location to document data connected to Dataiku, and consumes the catalog's contents in a manner that's easy and efficient for business practices.

The value generated by the tool is significant, including improved governance and trust, saved money and labor, and more efficient training and onboarding.

"Dataiku's flexible and extensible platform allows the community to contribute and share solutions across organizations and industries easily," they explain. "The ability to write custom plugins and integrate with the Python API provide the capability to achieve exceptional business value through custom integrations."