In July/August 2023, Dataiku surveyed 375 line of business leaders (members of the C-suite, vice presidents, directors, or managers) around the world on their data usage, 83 of which worked in the operations/supply chain department. While that's a small sample of the total number of respondents, we feel these takeaways —some of the top statistics around the state of AI in the operations and supply chain department — are still important to share.
Operations and supply chain line of business leaders are already convinced by the significance of data-driven decisions and mindsets in their day-to-day work, but how do they feel about taking the next step with AI?
98% of all operations and supply chain leaders already use data to drive their decisions. This data mindset is not only important to them: They also believe that being data-driven is important to their team and organization as a whole (96%). The majority of these leaders wish that their teams and organizations would use data more often in their day-to-day work (92%).
Stuck in the Scaling Phase
Over three-fifths of operations and supply chain department respondents are either expanding or advanced in terms of AI maturity (64%). However, of these organizations, the majority are expanding, meaning they have already built at least one data project and are looking to build more (35%).
Why are operations and supply chain departments struggling to increase their level of AI maturity and build data and advanced analytics projects on a regular basis? According to the results gathered, there are two main barriers preventing operations and supply chain teams and organizations from leveraging data more in their day-to-day work:
Lack of quality data or ability to easily access the right data
Lack of data talent or data-literate workforce
Having the Right Tools to Ensure Data Quality and Access
Over half of operations and supply chain leaders state that they have a dedicated budget for data/AI technology, tools, and/or services (57%). However, 42% of them don't believe that trusted, quality data is accessible to people on their team when it is needed. Data quality and access was also marked as a major or largest barrier to leveraging more data in organizations by 53% of these leaders.
This gap can partly be explained by the tools operations and supply chain teams and organizations are using. The majority of them use spreadsheets as their primary tool (54%). They do so mainly because they don't know how to correctly use their other tools, or don't feel comfortable doing so (31%). However, spreadsheets are extremely conducive to errors, especially when dealing with large datasets. Indeed, 57% of these organizations have experienced serious issues due to errors or other problems with their spreadsheets. Using such tools can enormously decrease the quality of data.
When it comes to accessing data tools and resources, operations and supply chain leaders are satisfied with the business intelligence (BI) or data visualization tools at their disposal, however they currently lack and would like to have more tools that allow for the application and use of predictive analytics, ML, or AI (43%), as well as self-service tools for building analytics projects beyond BI and data visualization tools (42%). This is proof that operations and supply chain leaders have the desire to build more data and advanced analytics projects and increase their organizations' AI maturity.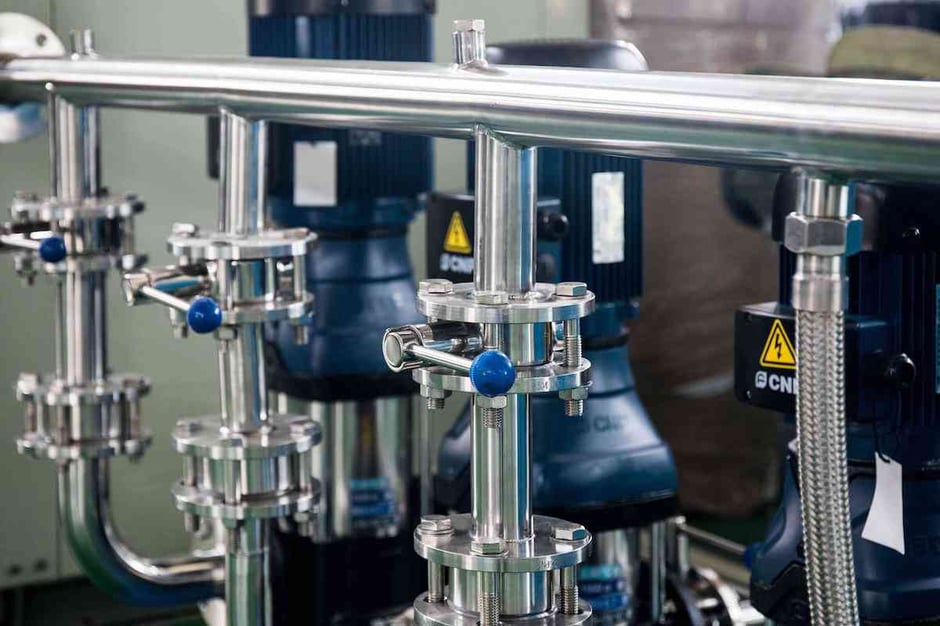 Regular Upskilling and Reskilling: A New Priority for Business Leaders
The question of upskilling and reskilling is becoming all the more important with the rise of new technologies, as the half-life for learned knowledge is rapidly shrinking. However, almost half (48%) of operations and supply chain leaders don't believe that they provide adequate training, education, or opportunities for upskilling around data, analytics, and AI.
Indeed, while 59% of leaders somewhat or strongly believe that people on their team who are not full-time analysts have the tools to use data in their day-to-day work, only 43% of them believe that they have the necessary skills to do so.
Business leaders must invest budget and time in creating strong and attractive upskilling programs to ensure their employees are equipped with the skills to keep up with evolving technologies. As we have seen with the sudden rise of Generative AI, changes are no longer a one-time occurrence or expected events. This means upskilling efforts have to occur on a regular basis, following the pace of technological advancements that trigger the evolution of roles.
Employees are not the only ones who need to learn new skills. Leaders need to familiarize themselves with these advancements in order to help their teams use them to their advantage and manage effectively. Workers are looking to their managers now more than ever for leadership and guidance. Thus, leaders will need to learn new skills to remain competitive, enable better team management, and increase productivity. While 73% of operations and supply chain leaders currently somewhat or strongly believe they understand what Generative AI is and how it works, 60% of them do not yet use AI tools in their day-to-day work. It is encouraging, however, to see that 59% of them are likely or very likely to use such tools in the coming year.
Business leaders also encourage future employees to invest time in upskilling: Over three-quarters of operations and supply chain leaders would advise new graduates looking to enter this field to upskill on data and AI (87%).
A Promising Future for Operations and Supply Chain
Operations and supply chain is not the only department struggling with data quality, access, and talent. All departments surveyed marked these two struggles as two of their top three barriers. With the expected rise in AI tools usage and strong desire for more advanced AI analytics tools, operations and supply chain teams could see their AI maturity rise over the next year as their leaders take the next step towards deeper AI efforts.