With AI and new technologies radically transforming the way consumers engage with brands, products, and services in our everyday lives, there's hardly been a more exciting time to be in the retail industry.
Until recently, retailers and consumer-packaged goods (CPG) companies have primarily focused their innovation efforts into ensuring that product discovery and transactional moments were quick and efficient. This isn't surprising, given the highly competitive landscape and the incredibly small margins in these industries.
However, with Enterprise AI, machine learning (ML) and data science solutions becoming a benchmark for business practices, retailers and brands today have the unprecedented opportunity to shift the paradigm and leverage their data to elevate the customer experience in new, more meaningful ways.
Why Today the Customer Is More in Control Than Ever
In today's digital world, shopping is no longer merely a means to an end or a special singular activity — it is deeply integrated into the fabric of consumers' day to day lives. Thanks to the immediacy of internet communication and the ever-growing facility of online payment systems, customers are now able to make a purchase anytime, anywhere, from any device. This instant, practically unlimited, access to products and services is no longer considered a novelty — it has become the norm.
In this new playing field, the customer is now more in control than ever. Consumers are promiscuous in their shopping, easily switching from one brand or channel to another. In this competitive landscape, shoppers aren't just looking for a product to satisfy their immediate needs or provide the best value for their money. What they are seeking more than ever is a personalized shopping experience, tailored specifically to their needs and preferences.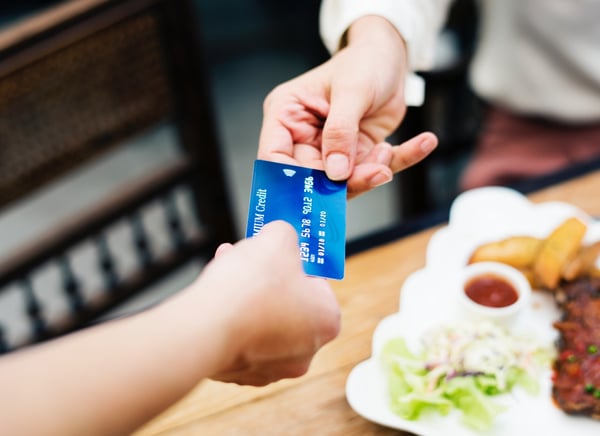 Transforming the End-to-End Retail Experience With AI
As customers' expectations for best-in-class shopping increase thanks to the immediacy and personalized relationships, cutting-edge upstart retailers and e-commerce giants have excelled at leveraging data and innovative technology to place these purchase tools in their customers' hands, but now are going even further by transforming the retail model, from the factory to the store, to align with their customers' needs.
According to research by Microsoft, in the past, technology simply helped retailers do what they've always done, only better, faster and more effectively. Now, retailers are embedding tech into every step along the supply chain and purchase path. Each phase of the end-to-end retail experience — starting with production and continuing into sales and repurchase — now has the opportunity to be consumer-first and personalized.
New Boundaries, New Challenges, New Opportunities: The Time for Action Is Now
Technology not only drives consumer engagement but also changes the playbook for retail productivity. Industry boundaries are blurring: non-retailers are selling to consumers, while retailers are expanding into adjacent sectors in pursuit of growth. The war for talent rages on, and retailers are battling companies both inside and outside retail to attract the best people. And, of course, the large-scale risks and uncertainties — new trade tariffs and cyberthreats, to name just two — are keeping many a retailer up at night.
If there was ever a time to challenge assumptions and take bold action, it is now. In the face of this disruption, formerly optional moves have become "must dos." Retailers that sit on the fence risk getting outcompeted by aggressive, fast-moving, forward- thinking competitors.
From hyper-targeted marketing campaigns and customer journey optimization to transforming warehouse and store management, AI is empowering brands and retailers to understand their customers and their businesses better, in order to deliver unique, differentiated, one-on-one experiences.