Have you heard? We're taking over the NYC meet-up scene with our upcoming series of DataConnect Meetups! These weekly after-work sessions are designed to showcase the work of talented data professionals and foster the intellectual growth of the data community

Gain Insights From Industry Experts
The primary goal of DataConnect is to provide our attendees with insights from a wide range of data experts (like the data and analytics team managers we look up to across industries). To name just a few, in the next few months we'll be featuring Kenny Ning (Senior Data Scientist at Spotify), Jeremy Salfen (Director of Data at Kickstarter), Tarush Aggarwal (Director of Data at WeWork), and Chris Ryan (Head of Analytics at TheMuse) to learn about how they lead specific data projects.

Foster the Data Community
The other side (but non-negligible!) effect of DataConnect is bringing together the data community and fostering enriching exchanges. We've learned from experience that our pizza + beer combo lead to extended discussions on our office roof deck and that the view on the Statue of Liberty makes for great conversation starters.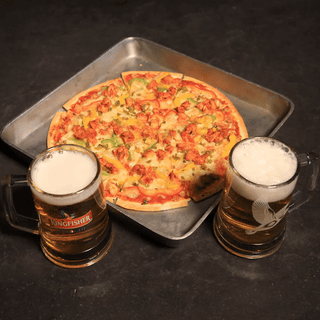 DataConnect Meetups: Bringing the data community together with pizza + beer (and of course, data)
All types of data professionals, scientists, engineers, analysts, and students are welcome! Our philosophy at Dataiku is that cross-collaboration leads to more successful data projects, and we seek to build a common understanding of the concepts and tools used to turn data into actionable business insights.
Want to Get Involved?
We partner with companies, schools, and individuals to showcase the work of talented data professionals to a broader audience in New York, and soon in many other U.S. cities. Learn more or contact me to discuss how you can get in front of those that are building the data-driven world of tomorrow!