Let's be honest. As a talented engineer looking for a job in the tech industry, you might be in the position of choosing which company you want to work for rather than the other way around, which means you also probably want to avoid wasting your time with irrelevant and never-ending hiring processes.
We share that vision too, and we've designed our hiring process so that it provides us with a thorough assessment of your skills as well as gives you a clear understanding of what your day-to-day life at Dataiku could look like. To that end, four main principles guide our engineering hiring — here's a look at them.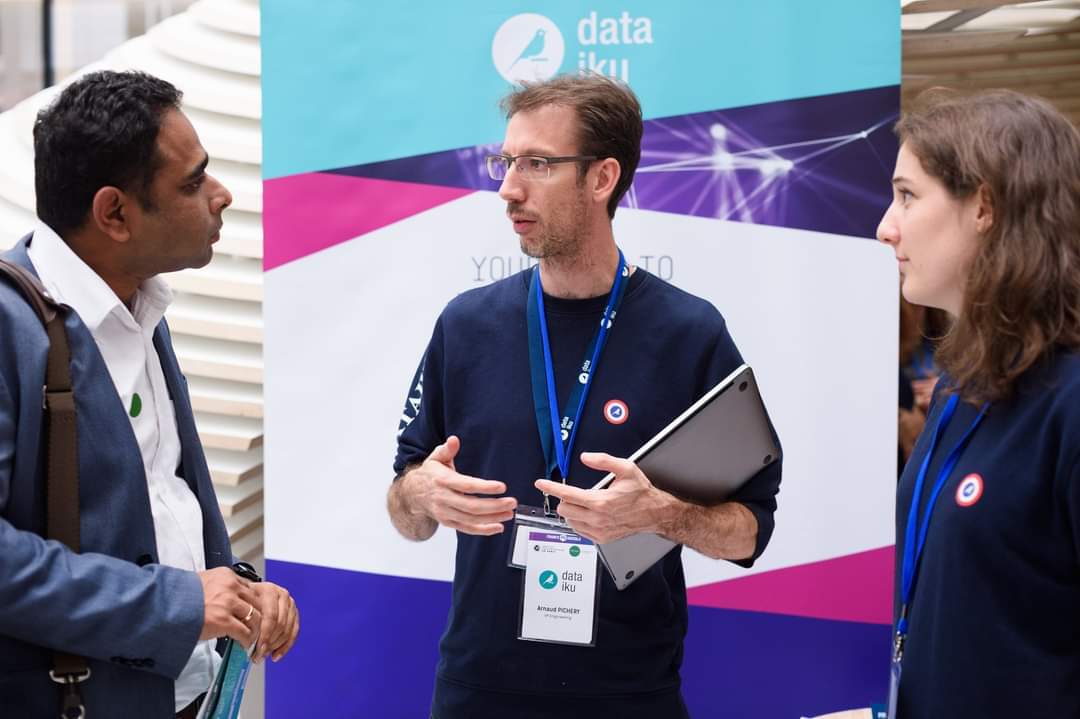 Interviewing Is a Two-Way Street
We are interviewing you, but you're interviewing us too — this process is first and foremost about discovering whether there's a match between you and Dataiku. We believe you should then get as much information and meet as many people from the field as possible to understand if our mission, our projects, the role, and our culture align with your expectations.
From the first interview with our technical recruiter until the final ones with engineering directors, we encourage you to ask all of the questions you may have (we mean it — all of them). And the same goes for our technical take-home test. If you have fun doing this on your own at home, then Dataiku might be the right place for you.
The Process Is More Important than the Outcome
We believe that the ability to think logically and to solve problems is at the core of any engineering role. Based on this, our hiring process always values reasoning and problem solving skills over specific expertise. We don't expect people to know everything, and often, our questions have no right or wrong answers; they are just a way to evaluate the thought process. It's also what our engineers are looking for when reviewing technical tests, which involve developing your own web app with the technical stack of your choice — at Dataiku, it's not really about what you choose but more about why you choose it! Building the best product for our users is what drives each of our decisions, so when talking to prospective employees, we look for that drive in the technical tests.
It's About Technology, Not Technologies
We believe that the best talents are those who can adapt to the ever-evolving technology space that we are in. We are passionate about development and computer science. We like to keep an eye on the latest trends. We also make sure that we are never blinded by the hype, as building what's right for our product — and ultimately our customers — is what matters most to us.
To that end, your first interview with one of our engineering managers should be a genuine conversation about computer science between two people who share the same interests. During one of the two final interviews, we also try to get a better sense of your algorithm knowledge and your mathematical background, focusing on your reasoning, as mentioned in the previous section. That said, it will never be just about one technology. If you've already mastered a language, we know you will be able to learn a new one in the future.
There Are Never Enough Opportunities to Learn
Learning is a real key driver for most Dataikers. We are always curious about new things, eager to absorb information and to share our knowledge with others. Though we don't ultimately extend an offer to everyone that we interview, we do make a concerted effort to ensure that the interaction is positive and that both sides (applicant and interviewer) take something away from the experience — whether that's discovering a new point of view, approach, solution, or something more personal.
We believe feedback is key to learning, so step after step, we're committed to providing you with the feedback you need to progress and understand the rationale behind our decisions. Hired or not, we send a feedback form to gather thoughts from all our candidates and keep improving our processes.
Hiring is part of our engineering managers' role, but as they become managers, they never stop coding. In the end, this whole process is about coders meeting other coders, trying to understand if they share the same philosophy and could benefit from working together.