Global economic changes and technological advancements are transforming the manufacturing industry. Today, manufacturers face an increasingly complex and competitive landscape, where supply chain performance and factory efficiency are critical to success. Fragility has been exposed in supply chains, and digitization continues to be a massive opportunity to drive visibility into the supply chain and factory floor.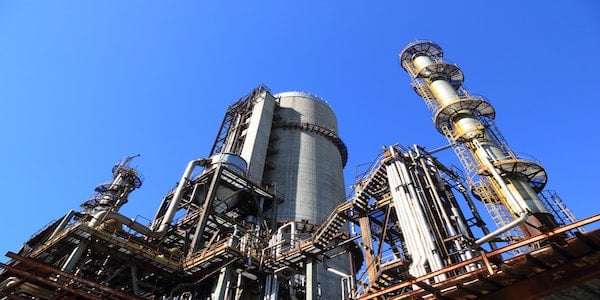 Meet the Snowflake Manufacturing Data Cloud
To help our customers drive their digital-industrial transformation, Snowflake recently launched the Manufacturing Data Cloud, a global network that connects manufacturers across sectors — from automotive to technology, energy, and beyond — to the data, applications, and services they need to enable industrial use cases at scale.
With Snowflake, manufacturers can store and process huge volumes of near real-time data across major cloud providers. This enables them to easily integrate vast amounts of siloed IT and OT data, establish a data foundation, and power smart manufacturing initiatives. By collaborating with partners, suppliers, and customers in a secure and scalable way, manufacturers can drive greater agility and visibility across their entire value chain.
We're thrilled to be working with 50 partners to launch the Manufacturing Data Cloud, including Dataiku, to address business-critical priorities for our shared manufacturing customers to improve supply chain performance, product quality, and factory efficiency.
From Reaction to Anticipation in Batch Processing Industries
Whether you're producing bulk chemicals or packaged goods or performing critical cleaning processes in food and drug production, batch process is a critical part of the manufacturing value chain. The new Batch Performance Optimization solution with Dataiku enables organizations to quickly enhance their capacity to dissect vast volumes of production process data.
Ingesting sensor, IoT, and historical batch data into Dataiku enables technicians, operators, and reliability and process engineers to review past batch performance, identify the root cause of failure, and predict future batch outcomes with visual, ready-to-use recipes — all while pushing down the processing to Snowflake for better performance and lower costs. Business users can realize instant value from Batch Performance Optimization without writing code or performing any manual modifications, while data experts can customize the solution to meet their needs using their programming language of choice with Dataiku's Snowpark integration.
In today's digital-industrial world, manufacturing organizations must transform the large volumes of data produced by automation networks into insights actionable by the teams running their batch manufacturing processes. Augmenting these processes with AI — powered by a foundation of data — improves production efficiency and ultimately delivers higher profit, quality, and service for leading manufacturers. Learn more about the Dataiku and Snowflake partnership here.
Greg Sloyer, Ph.D. is the Manufacturing Industry Principal at Snowflake, where he brings over 15 years experience in data and analytics consulting to the manufacturing industry. Prior to consulting, he spent nearly 20 years in the chemical industry including serving as Global Director of Supply Chain Operations for the agricultural products division of BASF.