Not long ago, just having a data science team allowed executives to say they were "doing AI," but that has changed. In the past few years, companies across industries have used machine learning (ML) and AI technologies to streamline processes and improve experiences leading to increased revenues at lower costs. These achievements have made advanced analytics and AI an essential technology, and IT leaders are taking AI projects into mainstream IT programs at scale. Challenges remain, but companies across industries can learn from those who have tried and succeeded in scaling AI.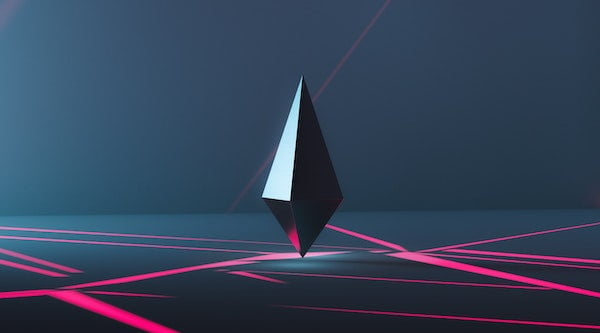 Delivering on the Promise of AI Is Challenging for IT
The use of AI has increased significantly in recent years, according to McKinsey's annual state of AI 2022 survey. In 2017, 20% of respondents reported implementing AI in at least one business sector; today, that number has more than doubled to 50%. AI initiatives have gained widespread traction, with early investments paying off. Now, business leaders are eager to reap the benefits of AI across business units and functions.
Despite the increasing adoption of AI, there are still many obstacles that IT organizations must overcome, including:
Modernizing infrastructure without sacrificing legacy investments.
Adapting to seasonal demand, data volume, and changing business demands.
Enabling more users across the organization with various skill sets as demand accelerates.
Let's take a closer look at some key components that help IT teams scale AI and how Dataiku can help.
A Flexible Platform That Stands the Test of Time
Organizations often have complex architectures that are difficult and costly to change. Imagine a pharmaceutical company that operates in multiple countries and wants to deploy an AI solution globally. Following numerous acquisitions, the company has different IT infrastructures in each location, such as on-premises servers, cloud servers, and hybrid environments. To deploy a solution globally, the company would need a platform that can operate on any IT infrastructure and allow them to switch between different IT infrastructure options if their needs change.
Dataiku features a flexible and open architecture that can run on any infrastructure from on-premise to the cloud. By leveraging the latest technologies like Azure, AWS, GCP, and Snowflake, Dataiku helps you to build a solid infrastructure for orchestrating and automating your data, analytics, and AI projects, reaping the benefits of cloud platforms without sacrificing investments from the past.
Elastic Computing and Autoscaling for Business Teams
Think about analysts at a retail company who want to use customer purchase data to identify trends and make predictions about future sales. They may run into issues when analyzing large datasets without access to elastic computing. Configuring access and resources for their project (e.g., compute power, storage, etc.) is often time-consuming for admins and IT teams.
For maximum performance and efficiency on large workloads, Dataiku uses a pushdown architecture that allows organizations to leverage existing, elastic, and highly scalable IT systems, including SQL databases, Spark, and Kubernetes. Business teams using Dataiku don't have to know about these underlying technologies to take advantage of them; they simply run their jobs. With Dataiku in place, business teams can quickly and easily analyze large datasets for insights and predictions, leading to improved decision-making and better business outcomes without IT headaches and bottlenecks.
Enabling Self-Service Advanced Analytics and AI
Self-service analytics is familiar to IT organizations. With the demand for AI-driven predictive applications increasing, new users within business functions are clamoring for access to AI and ML. The challenge is that the tools and environments used by data experts, like data science teams and data engineers, are unlikely to fit their needs, leaving IT to find and run new environments for these users. With users on different platforms, data experts and domain experts can't efficiently work together, which can limit the success of both teams.
Dataiku is a single platform for data and domain experts where each can work in their preferred way, including code notebooks and IDEs or a no-code visual experience. Dataiku makes it simple for users to build and customize data pipelines and collaborate on projects. All this guarantees a growing platform adoption, which is key to success. Plus, the Dataiku platform offers a wealth of built-in solutions, examples, and tutorials integrated directly into the platform, enabling users to quickly acquire and enhance the skills required to utilize the platform and deliver value at speed.
As advanced analytics and AI come out of the lab and into mainstream business processes, IT teams must adapt to meet the needs of new business users to scale across thousands of potential AI projects. By confronting the challenges of this transition, IT leaders can put themselves and their teams in a position to lead their organizations forward.