Thus far, most of the buzz surrounding the Internet of Things (IoT) movement has been one of niche (and often kooky) smart products. At least in the media, the industrial side — being used in tandem with artificial intelligence (AI) and machine learning (ML) techniques to transform operations in manufacturing, logistics, etc. — is just beginning to garner attention. Yet these represent some of the use cases with the biggest IoT potential yet.

In fact, operational use cases in B2B contexts lead consumer applications in IoT spending and deployment (get the free white paper, How and Why IoT is Shifting Enterprise AI Strategy, to learn more about the movement and how businesses can ride the wave).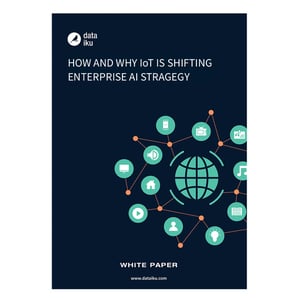 Forrester, for example, sees B2B operations (like fleet management in transportation, security and surveillance in government, inventory and warehouse management in retail, and industrial asset management in manufacturing) as the hottest areas of IoT growth. And it is a hot market, with 8.4 billion connected things in use worldwide in 2017, up 31% from 2016, and with IoT spending forecast to reach $1.29 trillion worldwide by 2020.
The Enterprise Is Shifting Around IoT
OK, so IoT in industry is hot. But it's not as easy as collecting sensor data and calling it a day. Long term success — that is to say, innovation — resides in the transformation of putting data and analytics (or, going a step further, data science and machine learning) at the very core of the company. And this is no easy task.
IoT data presents plenty of unique challenges that most enterprises in manufacturing, transportation, logistics, etc., are — frankly — often not fully prepared to take on. Therefore, turning an investment in IoT into real business value vis-à-vis ML and AI requires a strategic approach and a fair amount of organizational transformation.
What It Takes to Be Ready for IoT
To succeed and remain a step ahead of traditional competitors as well as IoT pure-players seeking entry into the market (especially from information systems pure players), enterprises will need to cultivate data as a core competency.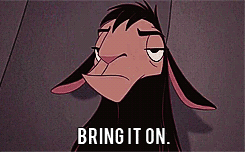 This is in contrast to the strategy enterprises often employ with data, which is to keep it siloed on certain teams or with certain people instead of democratizing it across teams. Indeed, developing data as a core competency means:
Organizational change from the ground up, leveraging a combination of technology, people, and processes.
Developing expertise in gathering, cleansing, integrating, and analyzing huge amounts of data. This must take place not only with data scientists, but by leveraging and up-leveling the skills of data analysts and those in the business sector as well.
Understanding the importance of not just IoT data alone, but the power of combining sensor data with other sources.