Even though data science and machine learning - and even artificial intelligence and the internet of things - have been around for years now, survey after survey conducted (here's just one recent example) show that the vast majority of companies still struggle with getting value from data.

Whether it's data management, governance, storage, getting data products into production, or company organization, there are lots of elements to get right on the path to truly becoming a data-driven business. So what's the easiest way to get there?
Connect with the Experts
It's not easy, but there are companies out there enacting organizational and strategic transformations thanks to data and advanced analytics. Learning directly from the source about where they started, the steps they took to get there, the mistakes they made, and the tools they used along the way is the best way to start putting the wheels in motion at your own organization.

And that's why we're hosting EGG2017, a new kind of data science conference that cuts through the usual inspirational fluff and instead offers practical next steps for enacting organizational and strategic change around data.
Data experts from across the world are coming together - at EGG2017, hear from some of the best minds at the top enterprises. Featured speakers will include: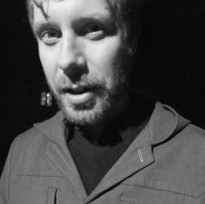 Jeremy Salfen, Director of Data at Kickstarter
Jeremy is Director of Data at Kickstarter. His current focus is building data products to improve Kickstarter's user experience and refining the company's approach to the design and analysis of experiments. You can follow him on Twitter at @jsalfen (https://twitter.com/jsalfen). He will be doing a talk on "Deciding When It's Good Enough: The Story of Recommendations at Kickstarter."
---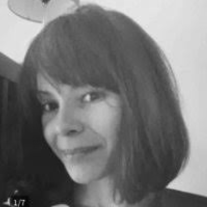 Andrea Galego, Principal & Global Technology Lead at BCG
Prior to joining BCG, Andrea was COO and digital consultant of McKinsey & Company's Analytics Cloud Platform. There, she managed the cloud platform team and helped drive the vision and future of the company's digital capabilities. Andrea has broad expertise in computer science, cloud computing, digital transformation strategy, and analytics solutions architecture. Her talk will be on "Driving Change with Analytics at Scale Using a People 1st, Technology 2nd Approach."
---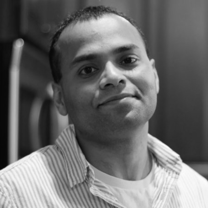 Mayur Thakur, Managing Director at Goldman Sachs
Mayur is head of the Data Analytics Group in the Global Compliance Division. He joined Goldman Sachs as a managing director in 2014. Prior to joining the firm, Mayur worked at Google, where he designed search algorithms for more than seven years. Previously, he was an assistant professor of computer science at the University of Missouri. Mayur earned a PhD in Computer Science from the University of Rochester in 2004.
---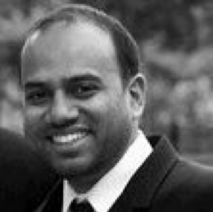 Chris Kakkanatt, Data Science Team Leader at Pfizer
Chris leads the Data Science Team within StratCo Business Analytics (BA) at Pfizer, where he has led a diverse set of global projects ranging from Real World Evidence to Personalized Marketing. Chris has driven significant change through the introduction of interactive analytics before its wide-scale adoption across industries. His focus currently is democratizing data science at scale through reproducible pipelines. His talk at EGG2017 is titled "Scaling Data Science for a Global Analytics Team."

What are you Waiting For?
Now is the time to start getting value from all of your data. Get your ticket to EGG2017 to jumpstart your efforts! While you're anxiously awaiting the event, check out this talk about how to become a large-scale innovator.