In case you missed it, at the end of November, we hosted our very first conference in New York: EGG2017. Now that the sold out event's dust has settled, we wanted to share a few takeaways from the talks - themes that drifted through each one no matter what company or industry.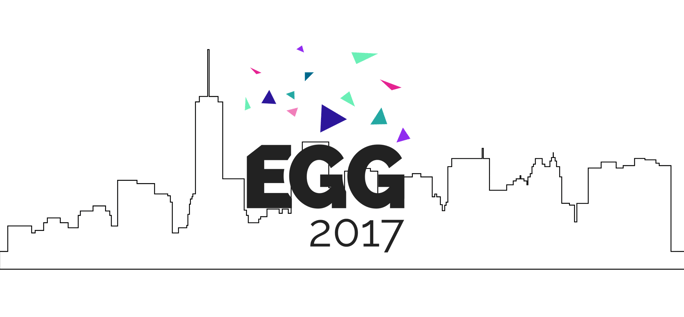 From the auto industry (Walid Mehanna of Daimler) to finance (Mayur Thakur of Goldman Sachs), entertainment (Daniel Levine of Spotify and Gaelle Periat of Ubisoft) to pharmaceuticals (Chris Kakkanatt of Pfizer), these are key things to think about when trying to execute data science at scale. The bottom line: the adoption of advanced analytics and data science is not an option. But making that adoption and transition smooth and successful is possible.
(By the way, if these speakers sound great to you and you want to be a part of EGG2018, get a jump start right over here.)
1. People Matter
Data science at scale and making a shift to becoming a truly data-driven organization won't happen by just selecting tools/technology and forcing them upon various teams. Change will take time, but there are some things that ease this transition. One is building or providing data tools that are easy and - dare we say - fun to use. Make data self-service so that people are empowered to make data-driven decisions instead of keeping data in the hands of few. It should be easy!

2. In Data (You Should) Trust
Of course, opening up data to all for self-service and empowering everyone in the organization can only happen if there are processes in place to ensure that data being used is accurate and that there's a level of trust. Everyone should understand, or know how to understand, the data they're working with. For many of the speakers who joined us at the conference, this meant data teams serving not as gatekeepers of data, but as teachers and internal consultants to help guide people across the company.

3. You Won't Get Anywhere If You Can't Rapidly Iterate
If every data project takes months and months to deploy, test, and make updates for improvements, there's no way the enterprise will be on the cutting edge of anything. Agility is the name of the game, and those companies that can pivot and turn out a data project quickly to see how it acts in the wild will win.
There were many, many more insights throughout the talks, of course. But we'll let you experience those for yourself when we have all of the videos and interviews released (shortly, we promise!). And if you're excited for more, stay in-the-know about EGG2018.