Editor's Note: Today we welcomed Ben Taylor as our new Chief AI Strategist. Read more about Ben's background and his new role .
Dataiku has a saying, which is "there's no soul in the machine — only in front of it." It's about bringing what makes us intrinsically human to AI, because technology is just one piece of the equation. The technology is nothing without people asking the right questions, making sense of outliers, and understanding what the measure of success for a model is.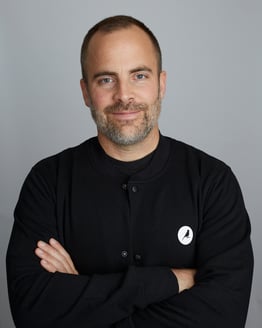 It's easy to draw parallels between this philosophy and Dataiku itself. What makes Dataiku so special, in many ways, is not just the technical aspects of the product, but the people. I love the intersection of innovation and storytelling, combining the left and right sides of the brain. Dataiku has a culture that encourages and nurtures the type of jaw-dropping projects I hope to be a part of.
Dataiku has soul — but it also has the fundamentals right. I was impressed with Dataiku's customer count (there are more than 150 organizations within the Forbes Global 2000 currently using Dataiku's platform), strong customer retention (our customer retention rate within the Global 2000 stands at over 95%), and momentum (Dataiku has experienced massive momentum announcing they surpassed $150M ARR and 60% year over year ARR growth).
That combination (a winning culture and the numbers to back up that success) is truly something unique, and something I want to invest my lifeforce into. Here are three other big reasons why I joined the Dataiku team and why Dataiku is a company to watch in 2023.
Dataiku Has Built Innovative Technology for the Future
Having dealt with technology companies for nearly two decades, I wanted to find a tech company with a strong engineering team. Technical debt can limit a company's ability to innovate and adapt to a rapidly changing market. Because Dataiku has been built from the ground up as one platform for all parts of the data-to-insights process (from data ingestion and preparation all the way through to the building of AI-powered applications), they are well positioned for the future of this field and market.
Additionally, because I previously built and sold a deep-learning company, I have a passion for unstructured data (e.g., images, video, and audio) and all things related to GPU computing. I wanted a company with GPU support that was prepared to tackle the terabyte challenges I've seen in the market. Deep learning with Dataiku is already a reality for many customers across various industries, from insurance to retail.
Dataiku Has Democratization & Collaboration at its Core
Collaboration, and in many ways democratization, is one of those words that has become a bit commoditized — every AI tool on the market "does it." But at Dataiku, democratization and collaboration of AI is part of their core culture. I was impressed how at Dataiku every new employee, regardless of function, is exposed to a hands-on product demo.
An AI project can't be successful if you're not partnering with a subject matter expert. Most data scientists aren't qualified to understand outlier events or to determine how to measure success on a given project. Data scientists need to partner with the business, not just with other data scientists and others in the center of excellence (though that's important too). Dataiku brings that level of connectivity, and these are concepts that are deeply ingrained not just in the product, but in their philosophy and approach to everything.
Dataiku Has a Strong Partner Network
The Dataiku Partner Ecosystem brings in organizations that, alongside Dataiku, provide best-in-class solutions along three axes: cloud partners; technology and data partners; and consulting and system integrator partners.
Personally, I enjoy working with Snowflake and wanted to find a platform company that had a strong relationship with them. That is certainly the case here — as of 2022, Dataiku is Snowflake's partner of the year two years running!
Ultimately, I am excited about the next year, and that excitement has only continued to increase since joining the team, meeting the people behind Dataiku, and getting to know the product even more intimately. Watch this space for more powerful updates and inspiring stories — we're only just getting started.