We are thrilled to begin the new year with a bang, as our U.S. team has just been honored with three awards from BuiltIn as a Best Place to Work for 2023 in Colorado, Chicago, and New York. We are humbled by this recognition across the country and are incredibly grateful for the contributions of each of our exceptional local teams. Let's not forget about our small but mighty Raleigh office too! This achievement is a testament to our unwavering commitment to fostering a positive and engaging work environment for every member of our team, regardless of location or preferred working style.
Wondering what sets us apart from other companies in each area and where you'd best fit? Take our test here to see which Dataiku U.S. office is best for you and read below to understand your results!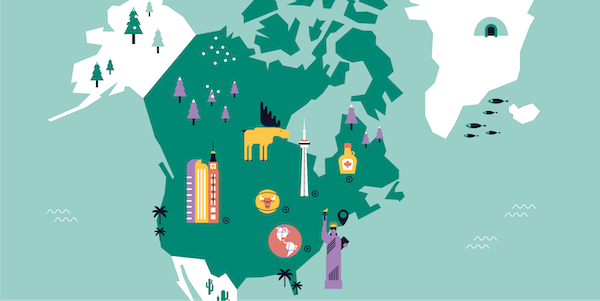 A. #office-chicago
Congratulations! It looks like Chicago is the perfect Dataiku work location for you! You are an independent and hardworking trendsetter who is not afraid to forge your own path.

The fast-paced and hustle-and-bustle atmosphere of Chicago is the perfect match for your energetic and driven personality. You also have a great sense of humor and love to have fun, which makes you a perfect fit for the vibrant and lively culture of our Chicago office.
You enjoy the challenge of helping a company expand in its territory and thrive in small groups (our Chicago team is growing but is still a close-knit small group). You like working from home but also enjoy meeting with your coworkers on a regular basis. Good news! Your future team gathers in the office on Thursdays. Oh and your favorite snack must be Garrett's Popcorn, isn't it? So pack your bags and get ready to experience all Dataiku has to offer in the Windy City!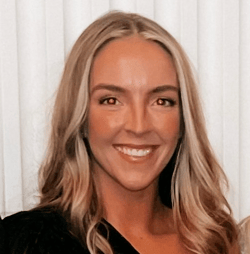 "The Chicago office sits south of one of the most dynamic neighborhoods in Chicago, West Loop. Our presence in Chicago continues to grow, bringing together folks from different teams, roles, and backgrounds. As most Dataikers know, the differentiator here is the people — we're lucky enough to work with the best and brightest. The office gives us the space to collaborate, grow as a team, and even catch a happy hour or two!"
Shannon Casey, Commercial Account Executive, Chicago
B. #office-denver
Hooray! Looks like you found your new home: Dataiku's Denver office! You are an energetic individual who is always on the lookout for a challenge (should we say mountain to climb?). The lively yet highly liveable atmosphere of Denver is the perfect match for your dynamic and easy-going personality. You also prioritize work-life balance and love outdoor activities — just like most of Colorado's Dataikers — which makes you a great addition to our Denver team.
You also like to play team sports (our Denver team recently had a great happy hour time at the driving range) and thrive when you belong to a not-too-big not-too-small group that is working towards the same goal. What about helping us extend Dataiku's footprint in the west? You're at your best when close to nature while giving back, so does helping Kennedy High School maintain their garden sound like a team volunteering opportunity you'd register for? Get on the ski lift and hop off in Denver to experience Dataiku life in the Mile High city!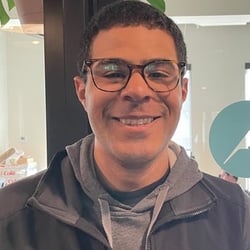 "When I begin thinking about why I elect to come into the office, there's one thing that jumps out at me immediately: the people. It's the epitome of Dataiku meshing with Denver — you get to work with remarkably intelligent people who embrace everything Denver has to offer. I love the 'water cooler talk' and exchanges about where people skied the past weekend, where they had dinner, the hikes they did, where they camped, and what's on the docket for the following weekend."



Kevin Tejada, Commercial Account Executive, Denver
C. #office-newyork
Well done! Dataiku's New York office sounds like the perfect fit for you! You are a determined individual who loves meeting new people and likes to be at the heart of what's hot. The multicultural and trendy atmosphere of New York is the perfect match for your open and determined personality. You also have a passion for good food and sharing it which makes Dataiku's New York office, our largest (and growing) office in the U.S., the perfect place for you. Say goodbye to those expeditious lunches in front of your computer: New York Dataikers like to share catered lunches together as often as possible!

You also enjoy working from the HQ of a truly international company and being able to regularly meet with your colleagues from all over the world — and the rest of the country — whenever you decide to leave your comfy work from home setup. Does tasting local oysters at happy hour after helping an NGO restore NY Harbor's oyster reefs with a few colleagues sound like the type of volunteering opportunity you like? Hail a yellow cab to join Dataiku in the Big Apple!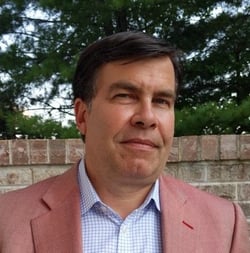 "The New York office in the Flatiron district is a vibrant, fun space. The kitchen is our social gathering place, and when the Happiness Team arranges breakfast or lunch from an exciting takeout, we dive in and break into casual groups. I love that Dataikers will deliberately sit with new people, which is fun — and with our growth, there are many new faces! As HQ, we also welcome lots of visitors from other countries and regions. (Some even help me with my French, bien sûr)."
Bill Castellano, Strategic Account Executive, NYC
D. #office-raleigh
Way to go! Raleigh seems to be the Dataiku office in the U.S. that's best for you! You are a passionate and reliable individual who likes to see their clear impact on any project they participate in. Dataiku's Raleigh office is the most recent Dataiku U.S. office, which gives you an incredible opportunity to shape its future. You are passionate about new technologies and you like to be able to share this passion with your friends, family and colleagues.

You also thrive when being part of a tight-knit group and would very rarely skip an invitation to an after work happy hour on our office's rooftop or in-office Halloween pumpkin painting activity. You know how to truly disconnect from work and enjoy the simple beauty of a walk in the park or forest with your loved ones. Finally, you are no stranger to DIY and you would be delighted to become a house builder for a day of volunteering with your colleagues. Be ready to embark and join Dataiku in the "City of Oaks"!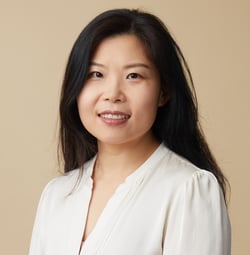 "It was a bold move to open an office in the middle of the COVID pandemic (Oct '21), but I'm glad we did, as the office culture is definitely an important part of the "it factor" of Dataiku. It really feels like we are united around something that is special and it makes our culture and relationships more tangible. At least a dozen of us come to the Raleigh office every Wednesday and we look forward to having lunch together and talking about what's going on in other parts of Dataiku."
Jing Zhao, Senior Sales Engineer, Raleigh
E. Remote
Boom! Sounds like you broke this test! Your favorite work location is none of our U.S. offices…it's your home! You are an honest and meticulous individual who likes to focus and strongly believe in the power of asynchronous communication. Freedom is one of the most important values for you and flexibility is a non-negotiable in your life. Good news: You're not the only one at Dataiku! 30% of Dataikers worldwide work remote and that's even the majority of our people in the U.S.
You're also very connected and always on the lookout for technologies that will help you stay close to those who are far away from you. Just like most Dataiku U.S. remote employees, you're a master of Zoom and Slack and can't help but to use the latest released emojis. You enjoy the possibility of traveling to meet your team for special events without the burden of commuting everyday to the office. You like feeling cared about from a distance and like to receive special attention such as swag boxes directly in the mail. Oh, and we think you might also enjoy the ability to celebrate the holidays with your company by using a stipend on a meal with your family, friend, or nearby colleagues, right? Put on your comfiest slippers and get ready to join Dataiku from home, anywhere you like in the U.S.!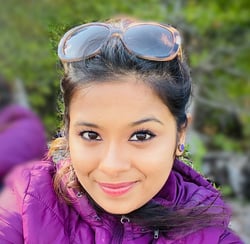 "Working from my home in the sunshine state gives me the space I need — to think critically and perform better while also balancing my family and personal interests. Although I work remotely far away from my coworkers, the company's culture has fostered a sense of belonging in me for which I am truly thankful. I am looking forward to an amazing journey of learning and contributing to Dataiku's future growth and ongoing success in the coming years."
Vhaijaiyanthishree Venkataramanan (VJ), Field Engineer, Remote, Florida