With more than 17,000 employees, Amplifon is a global leader of the hearing health care industry on a mission to provide people with the ability to rediscover sound. Amplifon delivers turnkey products and solutions to clients in order to improve health and happiness at lower costs around the globe.
Recently, the significant increase in the number of clients seeking Amplifon's products and services created an urgent need to transform and streamline business processes. Looking for a solution that would help optimize employee agendas and create an ideal environment around customer experience and satisfaction, Amplifon found Dataiku.
Amplifon's Need and Dataiku's Solution
Data science projects allow Amplifon to better understand customers' behaviors and preferences — critical components for any organization's goals, but particularly the case for health services. Amplifon needed a tool that would allow them to systemize data processes as well as predict valuable KPIs. Not only does Dataiku support these initiatives but, by leveraging the platform, Amplifon senior management has been able to get projects rolling and into production at noticeably more efficient rates. Since implementing Dataiku, Amplifon has deployed over 150 data and analytics projects globally.
Dataiku allows teams at Amplifon to track the full lifecycle of their data and advanced analytics use cases, ultimately improving project timelines from a previous time of 12 months down to just three."
So, Why Dataiku?
In order to achieve their outlined objectives, Amplifon was cognizant of the fact that they needed an agile and supportive platform for their projects. Dataiku lets Amplifon develop, deploy, and maintain a very complex architecture composed of several projects and many machine learning models.
One of the highlighted features of Dataiku is that platform users are able to run various scenarios and use all different kinds of data languages (e.g., SQL, Python, R, Spark, etc.). This characteristic is particularly useful in that it allows Amplifon's teams to have flexible control and full transparency of their diverse data pipelines all the way into production. The set up of Dataiku also supports layered technology stacks for their teams of data scientists and analysts.
We selected Dataiku because we were looking for a platform that would enable us to follow the full lifecycle of data projects and advanced analytics use cases." - Pietro Giovannelli, Global IT Data, CRM, and Call Center Associate Director, Amplifon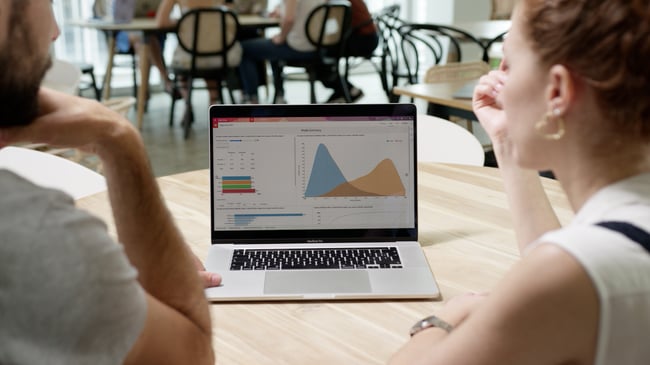 AI-Driven Use Cases
The possibilities of AI applications in day-to-day business processes are seemingly endless, but Amplifon has found key areas to target with Dataiku for KPI forecasting and project optimization.
Amplifon's specific use cases driven by Dataiku can be grouped into the following categories:
Each of these use cases work towards Amplifon's end goal of identifying new business strategies for a complete transformation that will yield better store performances and holistically better services and products for their many customers worldwide.