At Dataiku, we believe -- both for ourselves and for our customers -- that being a data-powered organization means that everyone – no matter what their role or team – should have appropriate access to the data they need to do their jobs and make decisions through a centralized data platform to connect to, prepare, enrich, transform, and visualize data.
However, implementing such a strategy (even for an "AI-native" enterprise like our own) is no easy task, especially in the early stages of development when processes, technology, and people need to constantly adapt to the fast-paced changes of a rapidly growing startup.
In order to sustain the ever-growing and shifting demands throughout our journey, we have strived to "practice what we preach" and adopt an approach that we believe to be a fundamental pillar to any long-term Enterprise AI strategy: fostering a data-driven and data democratization culture throughout the organization through self-service data and analytics.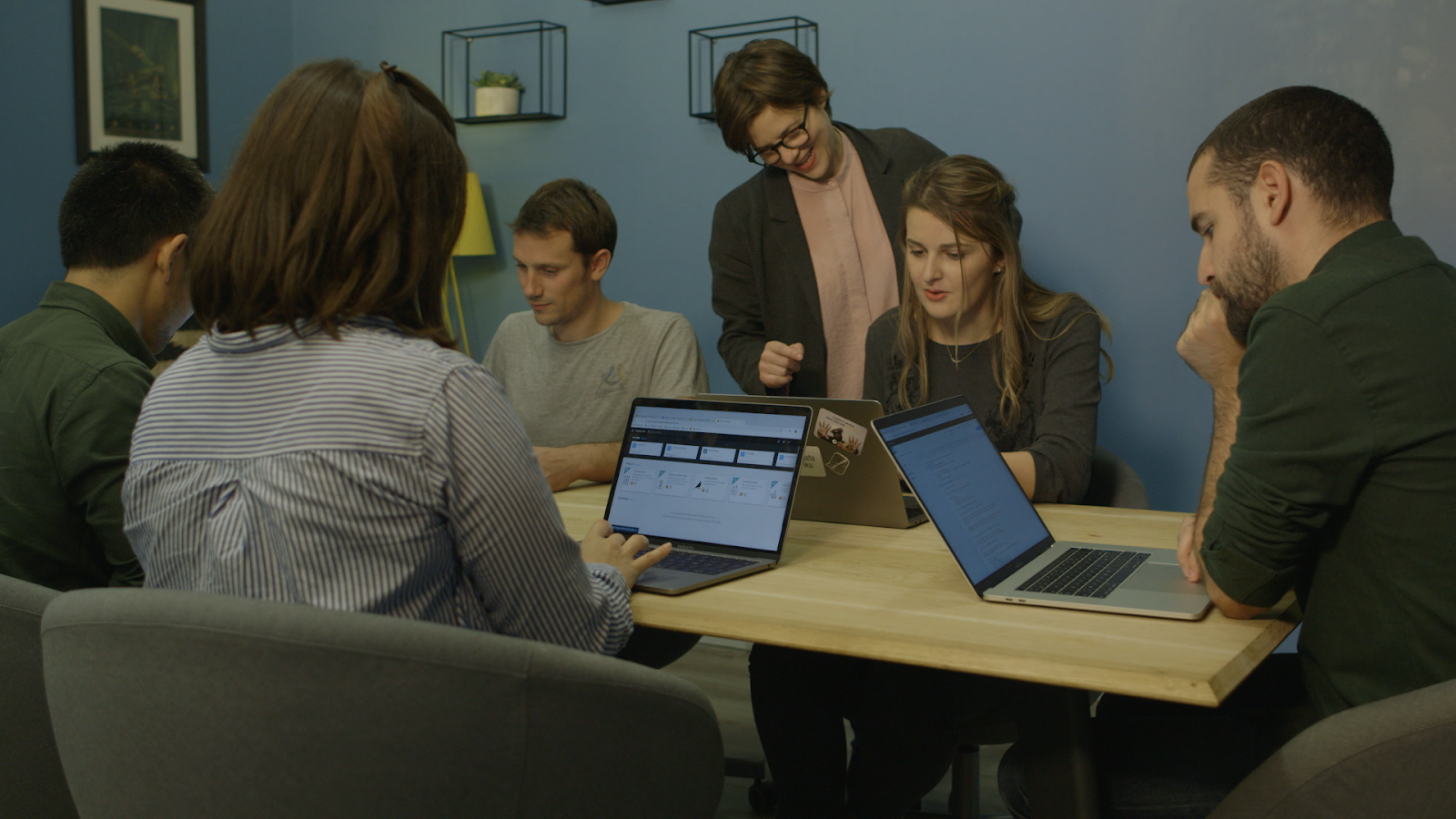 Dataiku DSS: Our One-Stop Shop for All Internal Analytics Projects
Thanks to our effort in creating and sustaining a self-service culture, today we have 265+ active Dataiku DSS instances for internal use, ranging from self-service ad-hoc data analysis to production-ready deployment, thus making Dataiku DSS our one-stop shop for all existing and new analytics projects we are working on internally.
Our customer teams use Dataiku DSS to integrate all customer intelligence data in one centralized, secure place, as well as enrich and retrieve missing data, which provides the required context to drive a better customer management strategy and allows for better cross-team transparency and collaboration.
Our talent acquisition team uses Dataiku DSS and its automation capabilities to gain a global view of the recruitment pipeline, forecast hiring needs, optimize time to hire, and ensure GDPR compliance.
Using Dataiku DSS's automation features has allowed us to reduce the time to hire, which is critical for highly competitive profiles. It also allowed us to consult, automatically and without any manipulation, the evolution of metrics in real time in a way that is understandable for non-technical people."

Marie Tourdes, Total Rewards & People Analytics Associate @ Dataiku
Our marketing team uses Dataiku DSS to integrate, sync, and enrich data from various sources, CRM, and other, to avoid siloing data; making sure that different tools connect properly and all reflect the most recent data so each team can have a complete view of how contacts and accounts are interacting with our brand. Dataiku also powers advanced visualizations with Tableau on operations to make insights accessible and actionable to everyone in the team. More recently, marketing has started using machine learning to enrich contacts data by using machine learning to predict their persona based off of their job title. Several machine learning projects are currently being incorporated into marketing operations: predictive lead scoring, marketing attribution, customer behavior predictions etc.
Through the use of our product; the promotion of a self-service data culture, and targeted training programs, every employee, technical or not, is empowered to appropriately access, transform data, and perform further analysis on their own.

"The problem I was faced with is one that I'm sure many marketers in rapidly growing teams can relate to: siloed data coming from and stored in various marketing tools. (...) [Using Dataiku DSS] has allowed me to get a global view of the way people consume our video content, which types of videos work best on which platform, and communicate these insights to my team -- something I wasn't able to do before".

Nancy Koleva, Marketing Content Specialist @ Dataiku (A shameless self-quote → check out my post on using Dataiku DSS as a non-technical marketer)
Data Democratization for Better Agility in Changing Times
In a world defined by constant disruption, and especially in a post-pandemic context, AI, machine learning, and data science at scale will become more important than ever as an organizational asset as more and more companies realize its critical importance in fostering agility, supporting sustainable growth, and handling large-scale change with greater ease.
One focus for ensuring the robustness of our rapidly growing organization for the past few years, and certainly in the tumultuous world of 2020, has been enabling remote work, and in particular remote-ready data science and analytics. Thanks to Dataiku DSS, we can ensure that everyone regardless of their office location, from California all the way to Sydney, can collaborate on data projects (and all this without having to wake up their coworkers in the middle of the night!)
As a distributed team we often have to work on a project with someone across the ocean. Collaboration features of Dataiku DSS definitely make this easy - in the matter of 10 minutes I can see in github style what changes have been made and by whom and continue where someone else left off without waiting until the other person wakes up.

Alexander Vorslov, Data Analyst @ Dataiku
Furthermore, by empowering every team and employee to work with data, we strive to encourage project reuse and collaboration between teams and individuals of various skillset, allowing more people to see the benefit of data science, machine learning and AI. This also allows us to enforce better governance, security, and compliance with all the tools and processes we implement at various levels and points of time to keep up with our shifting needs.
Finally, in times of rapid change and uncertainty such as today, sustaining a self-service data culture allows us to secure faster operationalization, prioritize and adapt our efforts again and again to fit with today's (or tomorrow's) reality.