According to Gartner, "Through 2025, 80% of organizations seeking to scale digital business will fail because they do not take a modern approach to data and analytics governance."* While the global health crisis has certainly accelerated organizations' focus on digital transformation, many continue to face roadblocks when it comes to execution — and often the failures tie back to data.
A common misconception, though, is that digital transformation leaders need to get the company's data right before embarking on transformation. Not only will this mindset lead to years and millions of dollars lost, since data is only "right" once you know what you want to use it for, but delaying transformation to get the data right is not really an option — making data fit for purpose needs to be part of the digital transformation journey itself.
Let's Get Into It: Why Do Digital Transformations Fail?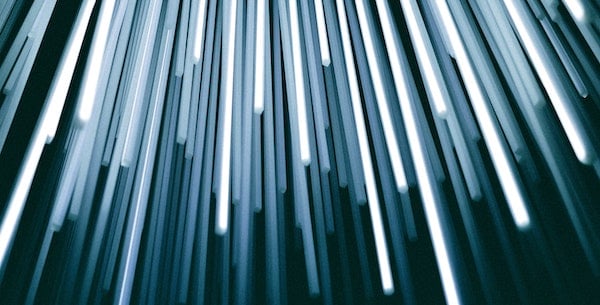 As alluded to above, digital transformation has more in common with data and AI initiatives than some might realize. Not only can the lessons learned digital transformation failures make data and AI initiatives more successful, the two can help de-risk each other when done well. Here are two examples of lessons we can learn that help on both fronts:
1. The transformation program exists to execute a grand vision, but not enact fundamental change.
Digital transformation exists to change how a business operates on a fundamental scale, rather than at surface level. Though enabled by technology, delivering technology projects isn't the point — the business is transforming to better respond to customer and employee needs. Just like Everyday AI (making the use of data and AI everyday behavior for everyone), digital transformation should not be sold as a grandiose special event and instead be achieved organically over time throughout the organization.
2. Technology delivery becomes the focus, instead of improvements across the customer experience.
In many cases, organizations view technology for digital transformation (think mobile, cloud technology, the Internet of Things) and data/AI transformation (i.e., AI platforms) as a magic bullet that will drive organizational change overnight. The risk in this approach is ignoring everything else that's necessary for successful tech implementation such as people and processes. In such cases, the program is a success in narrow technical terms, but P&L owners will be left wondering: What did it deliver to my customers?
Of course, these aren't the only two reasons for digital transformation failure, just two of those we observe — be sure to download our digital transformation ebook for the rest of the warning signs to look out for.
*Gartner - Over 100 Data and Analytics Predictions Through 2025 - 18 March 2021, Alan D. Duncan
Looking Ahead
Similar to data and AI transformation, digital transformation requires cultural and behavioral changes such as calculated risk taking, increased levels of collaboration, and customer centricity. Just like AI transformation, embarking on a digital transformation journey should:
Align with the company's near- and long-term business objectives (i.e., implement a plan — including budget and ROI benchmarks — for driving and tracking value from digital transformation projects)
Take a close look at the existing technology strategy and infrastructure (i.e., to see where the gaps lie and identify a project priority within the digital transformation effort)
Always have a proper program (i.e., with the right operating model that fits the organization's composition)
Never be limited to technology alone — people and processes are a critical part of the story (i.e., without getting everyone in the enterprise involved and/or under-communicating how each role will be impacted will, over time, thwart any new technologies from reaching their full potential)