As the amount of data collected by enterprises worldwide continues to explode and the expectations for increasing insights and return on investment (ROI) from that data rise in parallel, the Chief Data Officer (CDO) is becoming an increasingly crucial role. Yet because the position is so new, questions abound — namely surrounding who they are, what makes them effective, and what value they provide.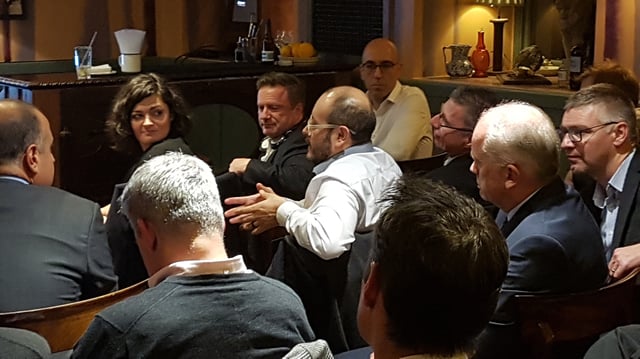 What makes the role challenging for some to grasp is that CDO isn't a one-size-fits-all title with a specific description that is the same across companies. Instead, it's a role that can fill any number of needs that an enterprise has, and it continues to evolve as companies move to embrace a more data-driven approach.
Because we've been working for years with customers in the data space and because the CDO role is still relatively new, we've been a part of lots of discussions surrounding what constitutes an effective leader that can truly bring data to the core of a company's goals and day-to-day operations. What we've found is that it's not easy, but that there are common challenges.
To consolidate those discussions and get CDOs in the same room talking to each other, sharing best practices, and comparing experience, we co-hosted an event in London with Eden Smith on November 9 along with Peter Jackson, co-author of The Chief Data Officer's Playbook.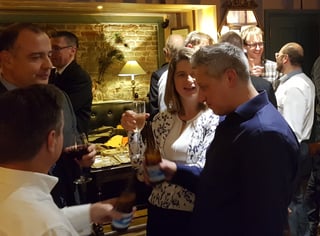 Networking in progress at our CDO dinner November 9 in London - follow us on social for news on our next one!
There, we spoke to lots of CDOs spanning many types of enterprises in different countries, and along with insights from Mr. Jackson's presentation, here's what we learned.
By the way, if this CDO event sounds awesome to you and you'd like a place to network and exchange with other like-minded leaders, stay tuned by following us on LinkedIn or Twitter, because we'll definitely be hosting more of these events very soon!
Different Flavors
CDOs can come from a variety of different backgrounds and bring different things to the table depending on the nature of the business, the data, the maturity of the data team, and what the company hopes to accomplish overall with that data.
CDOs today generally fall under four types of backgrounds, but they can also be a mix of these — the role is still very much in flux.
Generally, CDOs have one (or more) of the following backgrounds and/or skill sets:
Technical: Coming from an IT background, more technical CDOs have an easier time assessing and addressing data issues and challenges. They can be especially useful in businesses where the amount and complexity of data is high.
Data Science: Similar to those from an IT background, those who are trained data scientists can be an asset for high data complexity businesses.
Governance: CDOs with a strong background in data security and governance can be a huge asset in businesses with lots of regulatory oversight or sensitive personal data.
Strategy: These types of CDOs are not as technical and perhaps have a background more on the business side of the enterprise, but they have a strong grasp on business goals, vision, and can execute on a plan to implement change.
Again, these different types of CDOs are not better or worse than one another. The best fit for any company simply depends on the level of maturity of the data strategy, the type of business, and its needs.
Relationships Are (Extra) Key
Of course, building good relationships with teams and people across the company is good practice in any position. But for CDOs, who are the new kids on the block, it's extra important. Especially given that data-driven decisions are (ideally) company-wide, the work of the CDO truly impacts everyone. Finding supporters across the organization builds credibility and also simply makes the day-to-day work of leveraging data to create value easier.
Avoid the Hype
News cycles today frequently tout the promises of data and hype its ability to predict everything, making bold statements about artificial intelligence (AI) taking over everything from package delivery to data science itself. This forwards the belief that data can solve everything — right away! This, in turn, can set any CDO (even a qualified, experienced one) up for failure.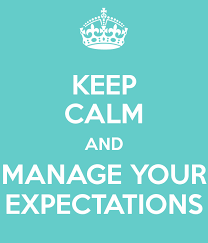 As a CDO, avoid the hype by coming in with a clear plan that manages expectations.
Avoid the hype by coming in with a clear plan, one that — first and foremost — manages expectations. Leveraging data in smart ways across all different departments can unlock possibilities and open doors, but a CDO isn't a magic bullet. This takes time.

Build the relationships, build support across teams, get organized and ready to bring value (maybe with a data science platform or tool), and then strategically choose the first project(s) that will break the hype cycle and garner even more support.
Logistics, Logistics
Another potential hangup for CDOs are the logistics. Where should they sit? To whom should they report? Getting this portion wrong can lead to struggles and strife.

The work of a CDO ties directly to the drivers of the business. They also tend to drive change at all levels of the company, so working (and sitting) closely with those who can support those initiatives is critical. Again, this can change based on the nature of the company, but placing a CDO strategically within the organization and the office can go a long way to forwarding his or her success.
CDOs: We hope you'll join us for one of our upcoming events, but in the meantime, learn more about creating a company-wide data culture or how a data science tool can forward these efforts.