In 2017, marketers expect customer experience to be their primary differentiator. And to win attention from customers, most brands are investing heavily in personalization technologies – using data to specifically target each individual consumer with messages to meet their needs more effectively and efficiently.
At the start of this new year, I wanted to share with you the success story of one of our customers (called "the company" in this post) here at Dataiku in the e-commerce sector.
Improved Personalization
With over 2.5 million daily visitors, the company wanted to optimize sales among known consumers. With growing competition and the increasing focus on better customer experience, the company was looking to improve personalization through product recommendations. The idea was to present to each individual member the offers she or he would be the most likely to purchase in order to improve retention and increase revenue.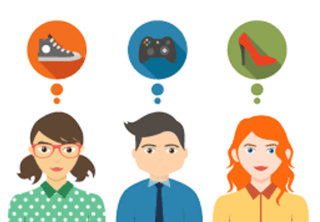 The goal: predict which products are the most likely to be of interest to the customers
At the time, the company was facing two barriers to offering intelligent product recommendations on its website:
The team was only using limited statistical models on a subset of the data available to analyze customer behavior.
Detailed web logs and unstructured data were not integrated into the analyses.
Deploying and automating these models was extremely difficult because the link with the frontend system was too complex to build.
Two months later after a development phase followed by a deployment phase with A/B testing first, the new flash sales recommendation engine is now using all the data assets (user profiles, web logs, purchases, products, and operational characteristics) to build a complete picture of customers' preferences and offer suggestions. The recommendations on which flash sales are most likely to contain products of interest to a specific customer are automatically computed every night. And a list of personalized offers for each individual customer are loaded on the website and the mobile application depending on these results.

Limited Success
Even though this project was a success (it showed an initial 3 percent increase in revenue per customer), recent research suggests companies are still waiting to see significant returns after investing their marketing budgets on personalization technologies and data (around three-quarters of companies, according to CEB research).
Indeed, facing a more and more complex and fast-evolving martech ecosystem, marketing departments experience difficulty in adopting and connecting all these technologies, and personalization technologies are no exception. However, adopting a lot of different technological solutions does not seem to be the right answer. CEB research even highlighted there is no major difference between top and low performers in terms of technology and data invested. Indeed, more technology can hamper productivity.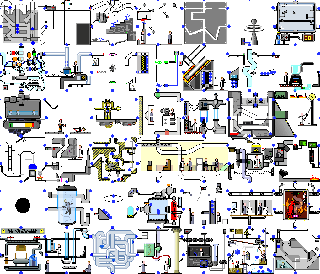 Marketing departments face a complex and fast-evolving martech ecosystems
The Evolving Role of Marketing
Marketers' role and skills started evolving a few years ago. As marketers have not reached maturity in terms of personalization capabilities, I wanted to share one of many ways to start making a difference on this front.

Instead of training marketers on the detailed techniques of predictive analytics and machine learning, successful brands made sure to provide marketers with a basic understanding and foster collaboration between marketers and data or technology experts. Marketers need to learn to efficiently leverage the advanced capabilities developed by these experts.

Going back to our e-commerce company story: during the project, the company was able to centralize knowledge about analytics in a shared environment, allowing team members to pick up the work of their colleagues, keeping tabs on progress and allowing marketing analysts to collaborate efficiently on the project. Starting with a personalization use case, Dataiku DSS is now the central data science platform for the company, which can now scale its data operations and maximize revenue.

One way to drive significant revenue with data and technology is to allow for more efficient cross-profile collaboration. As Anna Bird, Research Director at CEB said, " brands that shift from a focus on technology to a focus on people will be the first to truly win at personalization." Fostering collaboration between teams to allow marketers to learn more about technology will be one key differentiator; the other will be producing and managing personalized content at scale in a way that's cost-effective and relevant to customers.
Learn more about marketing analytics for a new era, or check out our whitepaper for an even more in-depth look.