If you've ever wondered exactly how large, established enterprises manage to bring value from data, listen to Walid Mehanna, Head of Data & Analytics, Mercedes-Benz Cars at Daimler discuss the ongoing building of an immersive data function at the company.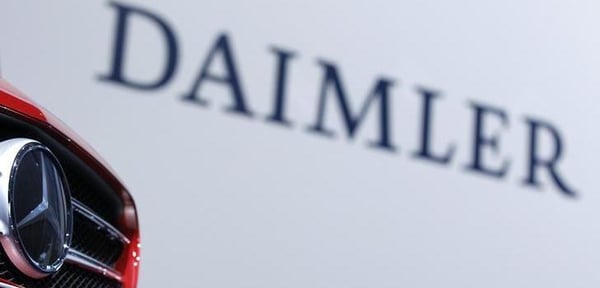 Dataiku hosted the inaugural EGG conference in November 2017 in New York City where Walid and others provided a practical look at what it takes to transform organizations around analytics (plus tactical takeaways and next steps for how to get there). Over the coming weeks, we'll be doing a deep dive into some of the talks and topics for those who weren't able to attend. (By the way, you can sign up to receive info on EGG2018 here to make sure you don't miss out on any of the action.)
Watch Walid Mehanna's talk (or read on for a high-level summary).
Walid has, in his tenure at Daimler, allowed for a shift in the company's data culture. Thanks to his background in computer science and love for the latest and greatest tech on the market, Walid tackles the top down requirement to address the concern of large amounts of data and how to use it for decisions and innovation in deep learning, machine learning (ML), and artificial intelligence (AI).
Practically speaking, Walid and his team make things happen through:
Keeping Data Value Constantly Top of Mind
Walid emphasizes that he is always reminding himself and his team that their primary job is to bring value — that is, to make their work count and, importantly, to get others at Daimler as well to understand what it is and why it matters.
But on top of that constant verbal reminder, the team also abides by this mantra in practice. Before agreeing to take on a project, Walid says, they do their homework, making sure that everyone involved has on paper the numbers for what the outcome is for the company and what the potential quantitative gains are, always bringing the project at hand back to ROI and measurable value.
Only from there will they start a proof of concept, starting small (for example, in one country), to determine if the solution will scale and what the investment would be, checking in once again to ensure that the value is there before expanding.
Having a Solid Foundation
Just as important as constant emphasis on data value and outcomes, Walid explains, is having a foundation of data management, data engineering, data governance, data quality, and data stewardship. Addressing these fundamental elements is what actually allows people and teams to really focus on the analytical and discovery part of data.
At first, Walid points out that the company was spending a large majority of time on data rather than on analytics. In order to shift this balance, they invest in these foundation topics with an aim at achieving parity with 50/50 time spent on data and on analytics.
Combining the Power of Technology, People, & Processes
Not one of these three elements can do it alone: it's the combination of all of these things — technology, people, and processes — that brings the value, Walid preaches. From a process perspective, during the POC phase, part of the work is not just building the solution, but getting buy-in from people at the VP level on the business side. This ensures that once the solution is built, any process changes necessary can happen so that the solution is actually used.
And on the people side, "Data cannot be an ivory tower," Walid underlines. The old corporate way of having all the data people in one place with one central responsibility is out. Having them disparate with people on the ground seeing and understanding the diverse problems of different business sectors and particular teams is in.
As a result, those that are on his team are encouraged to enable others by means of providing systems that make high-quality data available, acting as consultants, coaching, training, and evangelizing data throughout the enterprise.
Of course, technology is important too as the third pillar. By using the appropriate tools and technologies, they are able to work more quickly and efficiently, lowering the threshold for entry into using data as well as training and up-leveling staff. It is essential to get everyone involved, from data scientists with specific specialities and technical abilities to business users who are able to provide valuable insight into the projects.
Recognizing There Is Always Room for Improvement & Innovation
Walid emphasizes that the building of an immersive data project is still a work in progress, even at Daimler, as they are still building up a network of supporters and working on the technology piece to ensure everything is centralized but also easily disseminated. This is just a taste of some of the insights from Walid Mehanna, Head of Data & Analytics, Mercedes-Benz Cars at Daimler; watch the full video here.