This article was written by our friends at Databricks. Databricks is the Data and AI company. More than 10,000 organizations worldwide — including Comcast, Condé Nast, and over 50% of the Fortune 500 — rely on the Databricks Lakehouse Platform to unify their data, analytics and AI.
Dataiku and Databricks recently collaborated and launched a survey to 400 senior AI professionals worldwide. The goal is to shed light on attitudes surrounding AI adoption and the broader tech environment around data and AI. The insights from this study serve as a reminder of the essential yet challenging elements shaping the world of AI today.
The important thing to remember is that while Generative AI has great potential, businesses should understand its impact and know that their unique data is key to their success.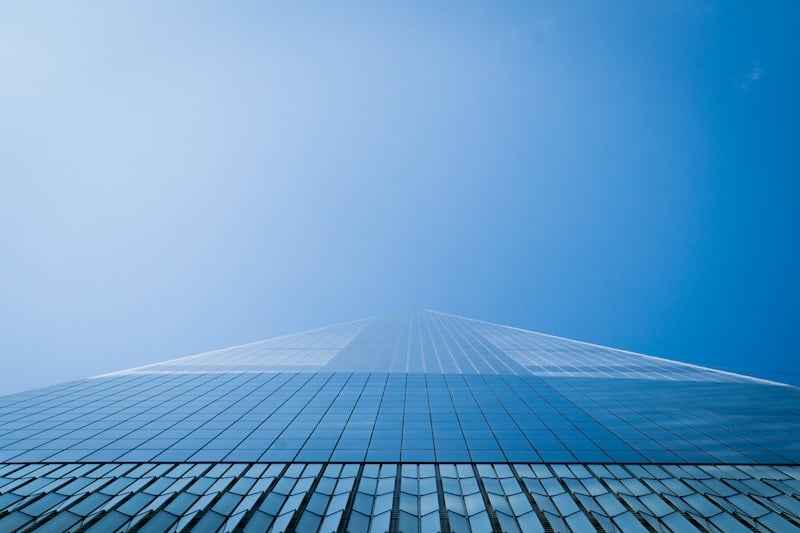 Insight #1 - The Importance of Data Quality
Businesses need help with data quality. Over 40% say they either need more data or need to learn how to use it effectively. This shows how vital a sound data strategy is, especially if companies want to succeed with advanced tools like Generative AI. After all, AI works best when it has the correct data to work with. But here's a caveat: Waiting for perfect data before starting with AI is a mistake — even the top players in AI face data challenges. Since AI depends so much on data, it's vital to tackle the data issues head on.
Enter the lakehouse. The Databricks Lakehouse Platform stores all kinds of data in one place, whether structured, unstructured, or semi-structured. This makes everything more straightforward, easy to track, and keeps the data quality high. Plus, it helps speed up projects and saves money because there's no need to copy data.
When Dataiku and Databricks work together, one clear benefit is they help avoid making unnecessary copies of data. When working with large datasets, it's common for organizations to create multiple versions of the same data for different purposes or projects. These data silos can lead to inconsistencies between the copies and confusion among data workers.
Being able to see the data lineage is essential and Dataiku integrates with Unity Catalog to ensure that this lineage is preserved when working in Dataiku. Knowing the lineage means understanding the entire lifecycle of the data: where it originated (its source), where it has traveled, and any transformations it has undergone. Good quality data where you know the lineage often means successful projects.
Insight #2 - Collaboration Is Key
77% of companies now have teams from various backgrounds working together in their advanced data and analytics departments. Why is this important? Many leading companies, including Dataiku, have always believed that collaboration between different disciplines is the key to progress. However, it's not without challenges. Merging the efforts of both humans and machines, especially in data, is still a big challenge to overcome.
However, collaboration is complex. Many organizations use too many different platforms for their data and AI work. This complexity can lead to repeated work and mistakes. Projects may take longer, cost more, and not be as reliable. Some might even avoid starting projects because of this mess.
The Databricks Lakehouse Platform allows collaboration between various data and AI teams to build on a unified foundation of open standards. This centralized approach ensures consistent data quality, tracks data lineage, democratizes data access, and fosters innovation across departments and teams.
Further, Dataiku enables data experts and domain experts to work together to build data into their daily operations, from advanced analytics to Generative AI. Dataiku's future-proof platform enables teams to cover the full project lifecycle, from data preparation to model performance and monitoring, while addressing multiple stakeholders.
The Advantage of Open Standards
One of the greatest pieces of evidence of data quality is that someone can use it, or better yet, that many people can use it. When you have all the data in one place, the Lakehouse approach can be very effective because it's built on a foundation of open source.
Databricks, which created popular open-source tools like Apache Spark, MLflow, and Delta Lake, has always been a big supporter of using open standards. For example, MLflow is downloaded over 11 million times a month, showing how far-reaching open standards can be.
In the world of advanced AI, open standards let you quickly take advantage of new tech developments without being locked into a proprietary system. For platforms like Dataiku, teaming up with companies like Databricks through these open standards offers a lot of flexibility and potential, especially in the expanding field of Generative AI.
How Generative AI Is Revolutionizing the Enterprise World
Generative AI is becoming more critical, and standards in this space both constrain competition and boost innovation. The most prevalent question is, "How does Generative AI change the game for you?" To address this, let's break it down into three key points.
1. Data Is Your Moat
Data has always played a pivotal role in business, but with Generative AI, it takes on a heightened significance. The uniqueness and quality of enterprise data is your competitive advantage. While there are abundant models available, it is an enterprise's proprietary dataset that becomes the unique identifier, or "the secret sauce," differentiating it in the domain-specific world. For success, enterprises must focus on having a centralized platform where all their data is easily accessible. It's not just about collecting data; it's about using that data to carve out a unique space in the industry.
2. The Choice Between Foundational Models and Proprietary IP
You can choose between using foundational models and/or building proprietary large language models. While foundational models offer a starting point, creating a bespoke Generative AI model using your own enterprise data can provide unparalleled control and innovation. This autonomy allows businesses to determine model size, manage costs, and stay updated with the latest technological advancements, like the Llama 2 model from Meta. It's a strategic decision — use what's available to everyone or invest in creating something tailored. Remember that the ultimate goal is to create your own IP that no competitor can copy.
3. Regulatory Readiness
As AI use in businesses grows, so does the need for regulation. Companies should have strong governance and monitoring systems for their AI tools. This ensures AI functions correctly and is ready for any regulatory checks. With the rise of Generative AI, companies should prepare to explain how their AI models work and where their data comes from. It's vital not only to use AI safely but also to be ready for any regulatory reviews.
What's Next?
In conclusion, while Generative AI offers incredible opportunities, it's vital for businesses to understand its implications. You need to first think about where you are on your data journey and where you want to go in order to be successful. Your unique dataset is your competitive advantage, because having the right data is crucial in the world of analytics.
While you can use foundational models as a starting point, it would be better to identify areas where you create your own Generative AI models. This custom approach then becomes your intellectual property. Last but not least, don't forget about regulation. Ensure your platform comes with features like monitoring, tracing data sources (lineage), and governance. This ensures that your AI tools are not only created safely but also deployed securely.