In the past two years, retail and CPG businesses have faced changes like never before. During this period, some key trends have been accelerated and new ones have emerged.
Here are three priority challenges companies must address in the coming year:
The supply chain transformation
Evolving consumer expectations
Rising responsible retail and sustainability concerns
In this context, the (digital) transformation of retailers — powered by AI — is needed. Implementing AI-enabled retail and CPG solutions will be a key asset to faster time to value and will help companies tackle the 2022 challenges that lie ahead. In order to be successful, companies need to tackle the three challenges mentioned above. We will provide guidance on how to start navigating them and share use case examples that can be beneficial to the supply chain, sales/marketing, and ESG teams.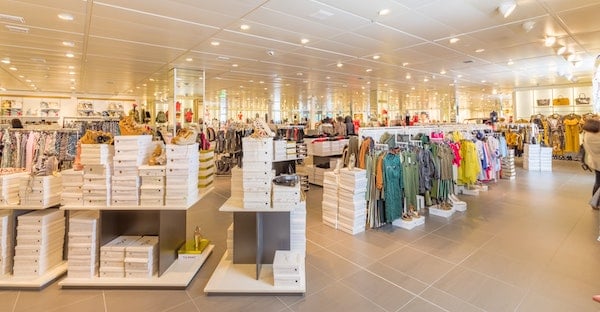 The New Supply Chain Challenges
Today, retailers face several supply chain challenges at the same time. The supply chain has lived undigitized for many years and was highly impacted by the global health crisis. According to Forbes, 43% of businesses are overstocking to prevent potential future supply chain disruptions. This brings in threats and costs, such as products' obsolescence or expiry — implying waste (if not sold in a timely manner) and rising cost structures. It also adds frustration from buyers due to longer delays and higher prices.
It is now a priority to digitize the supply chain with data and advanced analytics using AI/ML. In order to succeed, companies need to follow a three-step process:
Understand what use cases are critical to the business (e.g.,

demand forecast

) and what data is necessary for them.
Gather top-quality data sources both internally and externally, and monitor them over time.
Shift the technology stack to meet AI/ML standards (i.e., by using an end-to-end data platform such as Dataiku) by moving away from legacy technologies and manual processes.

Having an end-to-end understanding of the supply chain (including predicting the production timing and costs, anomaly detection, or demand forecasting) will add a lot of value to consumers too, as they answer critical questions.
For example, here are key questions a demand forecast use case will answer:
Which products are in greatest demand? What is the predicted demand in the next few months?
Why is the demand for some products declining?
What will the sales performance of a new product be?
To which areas should the products be shipped to? In which quantities?
Which marketing channels can help boost the consumer base?
Which discounts and special offers resonate with online visitors?
Finally, empowering in-store sales associates with data will bring in higher value interactions, such as predicting when a product will be back in stock or offering a consumer an alternative based on a recommendation engine. While many think this a long and difficult journey, AI and ready-to-use industry solutions (e.g., Market Basket Analysis) can help achieve great results in weeks instead of months.
New Behaviors, New Expectations, New Opportunities
Many consumer trends have been accelerated over the past two years, such as the rise of e-commerce, online-to-offline behaviors, and personalization expectations. In this ever-changing environment, consumer behavior has evolved. E-commerce sales reached 27% of total sales in the U.S. in 2020 and new AR/VR services boomed such as buy-online-pick-up-in-store or virtual try-on.
This brings in new challenges to retailers regarding their capacity to truly interconnect data across sources, as they are both online and offline. But more data means also more opportunities. In a privacy-safe, consumer data environment (think about regulations such as GDPR, CCPA, and ICO), leveraging first-party data is critical, especially for marketing-related activities. Building a consistent, first-party data framework across online and offline sources is the first step to reach omni-channel capabilities.
This leads to the ability to build consumer centricity and measurement use cases as starters to the personalization journey. More concretely, retailers will be able to:
Build 360-degree audiences that reconcile omnichannel journeys.
Measure the impact of advertising on performances through a robust attribution framework.
AI is key to enhancing those frameworks: For example, including a consumer feedback loop into the measurement framework will add a new layer of understanding on customer satisfaction related to product quality and brand reputation. This can be done through AI-driven sentiment analysis, leveraging Natural Language Processing. Once established and monitored, those first two steps should be the foundations of data-driven use cases focused on personalizing consumer experiences, such as:
An AI-powered recommendation engine to push the right product to the right consumers, also taking into account stocks and supply constraints
Mark-down (coupons)/pricing engine to predict sales for each discount and optimization under business and legal constraints
With new AI opportunities comes greater needs, especially around Responsible AI to avoid bias. As mentioned in our blog post on Responsible AI, companies frequently send coupons and promotional discounts to customers to encourage spending and promote loyalty. In order to target these promotions most effectively, marketing teams will use historic redemption data to determine which customers to send new coupons to, which, by nature, is always biased. These biases will naturally reflect themselves in the model we build, so we need a way to measure and assess the fairness of a model. Being aware of and willing to explore these tradeoffs is a critical component of Responsible AI that all data practitioners should take an active role in.
Rising Responsible Retail and Sustainability Concerns
Over the last two years, the industry has seen a surge in shift of demand towards more sustainable products, with an ever-growing focus around climate change impact mitigation. According to Accenture, 62% of consumers say they want to shop with retailers whose values they share — so, for retailers, being purpose-driven is now an act of survival. Notably, 81% of consumers plan to buy more environmentally friendly products over the next five years.
A study from eMarketer revealed that 58% of Gen Z internet users in the U.S. and Canada wanted eco-friendly packaging, and 57% were seeking environmentally sustainable products. Every business unit or department of every company now needs to address the topic. If not, consumers will make a choice that will inevitably force them to react. Acting now is a need: Companies must establish robust sustainability approaches.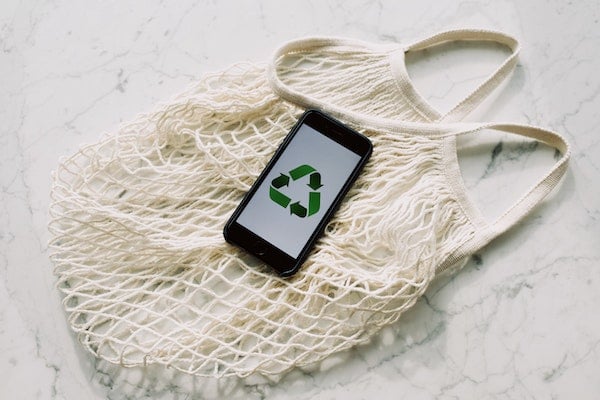 In order to embark on their sustainability journey and make it a reality via their offering, while avoiding any risks of greenwashing, retailers need to embed these considerations across internal processes and culture. Here are a few examples of how retailers can embrace the move to sustainability:
Better source raw materials by making purchasing decisions that take into account

alternative data

and

ESG ratings

.
Reduce waste by better forecasting demand to avoid unsold products.
Embrace a sustainable brand positioning and help consumers make informed choices, not only with marketing storytelling, but also with transparency about how, where, and in what conditions the products are being made.
Monitor and orchestrate these efforts by building analytics watchtowers to keep track of progress, gaps, and successes.
As described in our previous blog post, successfully deploying and embedding sustainability (or ESG) initiatives is no easy task. To successfully achieve it, retail and CPG companies will have to deal with many challenges, such as:
Defining the baseline with the right analytics and models
Sourcing the data both internally and externally (with partners or

data providers

) at scale
Ensuring sustainability criteria fuels all decisions and processes (selection of suppliers, raw materials, etc.) with the right impact
Finding a collaborative data science and analytics approach and platform for data analysis and modeling
A promising yet challenging future is ahead for retailers. The areas of focus are clear. The time has now come to make the right decisions: the ones that will optimize internal processes, make consumers happier and more committed to brands, and will be aligned with ambitious environmental and social criteria.