This past December, in an exciting Dataiku Product Days session, Melanie Reversat and Sean Conley, Dataiku Product Managers, walked us through building AI Governance plans and workflows in Dataiku. Let's reflect on the valuable insights for AI Governance strategy and lessons of the discussion.
Our key takeaways:
Scaling AI — everyone is doing it these days. The accelerated digital transformation and radical infrastructure changes that come along with scaling AI convert pain points into benefits (i.e., improved employee productivity, accelerated innovation, an enriched customer experience, and more). Who wouldn't want to integrate AI? Realistic potential exists for all of these benefits. However, as organizations turn to AI solutions expecting to quickly reap the relative rewards, they should be aware of the challenges that will likely pop up, especially when these organizations lack adequate knowledge and preparation for AI adoption.
In order to successfully scale and see the real rewards of AI investment, potential problems need to be brought to light as early in the scaling process as possible, before organizations incur large costs and lose valuable time.
Here are some of the most common challenges that organizations face when scaling AI:
Inefficiency (unorganized strategies and decentralized pipelines are a recipe for disaster)
Opacity (lack of transparency surrounding value generation of AI projects likely means ROI struggles and ill-structured management)
Risk (risk of non-compliance with internal policies as well as risk exposure to

outside regulations

builds tension between business teams and the governance teams who each want to regain workflow control)
So, now that we've addressed the villains of the scaling AI world today, what are the steps and solutions that will help organizations push back against these problems and achieve seamless AI growth?
Scaling With Speed and Control
A key tip for successfully scaling AI is to break down the different stages which will ultimately lead an organization to successful AI performance. Each of these identified stages present distinct demands that an organization should be attentive to.
The important stages:
Centralizing and prioritizing AI projects (a

central AI portfolio and control tower

)
Explaining and qualifying AI projects (project overview, risk evaluation, value qualification)
Deploying and monitoring AI projects (model sign-off, model registry, model drift management)


Dataiku to the Rescue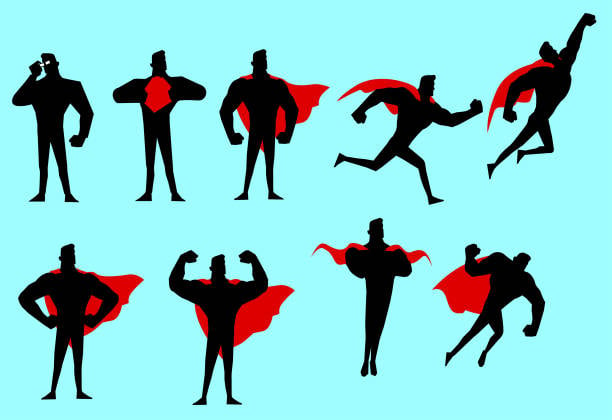 Dataiku Govern enables users to efficiently execute the three stages of scaling that we just listed above, fighting against the barriers and challenges that organizations often face. The Govern node of Dataiku 10 (just like Automation and Deployer nodes) is an additional node in the complete Dataiku cluster. The capabilities within Dataiku Govern allow users from all backgrounds (e.g., project managers, analytics leaders, risk managers, and more) to unlock the value of AI quickly with sustainable control mechanisms, even when facing the pressure to scale quickly.
Centralize and Prioritize AI Projects
Dataiku Govern lets you track the progress of AI projects in one centralized place. Immediate synchronization at the core of the platform allows users to review and monitor projects simultaneously — a huge time saver. Prioritizing particular AI projects can be a complex process. Maybe you need to keep some AI projects completely autonomous but heavily intervene for others — this is not a problem because Govern allows users to apply control when and where it is needed. This approach to governance management promotes a healthy balance between control and risk for AI projects.
Explain and Qualify AI Projects
In addition to nuanced governance strategies, Govern allows users to easily describe and identify value for AI projects. Within the centralized framework, Govern lets you define scope and sponsorship as well as prepare audits and attach AI projects to business initiatives. On a project level, with Govern you can define value, risk, and feasibility. Clear visualizations and metrics provide much-needed clarity for decision makers.
Deploy and Monitor AI Projects
Dataiku Govern lets users prevent the deployment of projects or models without a signoff and makes monitoring model performance over time an easily accessible function. Access, editing, and sharing rights are customizable to specific projects, so you can create an optimal workflow tailored to fit each of your business needs.
A Final Note
As the influence and pressure to integrate AI continues to grow, so will all of the hidden risks, limiting compliance standards, and generally unclear, unwieldy functions. Having a tool such as Dataiku, which is equipped with efficient capabilities, transparent functions, and integral risk mitigation, could be the determining success factor for scaling AI at your organization — the superhero you need.