A recent report by Deloitte revealed that more than 36% of biopharma products fail to meet market expectations, often as a result of inadequate targeting and sales strategies. With advancements in data science and AI practices, sales and marketing teams are now taking advantage of technology to create optimized outreach campaigns to improve sales at the healthcare provider (HCP) level.
Whether through digital campaigns, inside sales, or e-commerce, pharmaceutical companies are investing more and more in improved processes, with over 80% of companies shifting their marketing expenditures in 2020. Digitalization of touch points with customers or potential customers is accelerating, notably because so much data is now available to adopt new marketing strategies.

But what exactly are these new techniques to reach out to their targets? In this article, we will have a look at one of the strategies used by marketing teams in pharma to improve the efficiency of their campaigns: omnichannel marketing. We will then see how a dedicated Dataiku industry solution can help you quickly start up on this use case.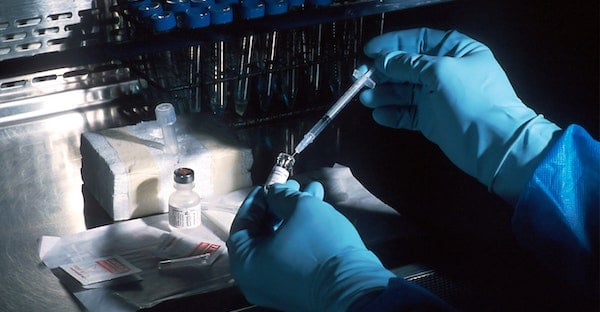 Omnichannel Marketing Applied to Pharmaceutical Companies
Like any business, pharmaceutical companies depend on strategic marketing campaigns to increase the reach and knowledge of their products and ultimately boost sales. An unmistakable target for them are healthcare providers, as more than 80% of spending in healthcare is driven not by patients themselves but by doctors/hospitals instead. This, of course, varies depending on the drugs offered by the company and their market accessibility.
Modern marketing benefits from the usage of multiple channels of messaging to inform HCPs in a variety of ways. The challenge for companies is to evolve from the use of multiple channels in a siloed manner to true omnichannel marketing: targeting prospects/clients (here, HCPs) with the right channel (emailing, phone calls, online ads), with the right content (product vs. informative) and at the right time.
Defining an omnichannel marketing strategy requires pharma organizations to know:
Who the target audience is (experienced vs. new HCPs, sensitivity to specific contents or products, etc.)
What are their ideal engagement channels (preferred communication channel, format of content, best time, etc.)
What are the KPIs used to measure the success of this strategy and, ultimately, define optimized cycles for the sales reps
Pharmaceutical companies then need to process all this data, develop relevant analytics, and leverage machine learning to best identify optimized channels.
By doing so, pharmaceutical companies will be able to deliver highly targeted and personalized communication — and each HCP will receive information that is more relevant and effective through its preferred channel. Various teams at Dataiku have created an industry solution laying the groundwork to achieve this valuable use case from the pharmaceutical industry.
How Can Dataiku's Industry Solutions Help You Reach Full Potential?
Let's first explain what we are talking about. Our solutions are Dataiku add-ons accelerating the way to achieve advanced and basic industry specific use cases. They are an operational shortcut to achieve real-world use cases designed with the purpose of business value generation. Taking advantage of Dataiku's core features, they are built to be fully customizable and entirely editable.
They come with:
A user-friendly interface that enables fine tuning to match with specific business requirements
Ready-to-use dashboards that can be customized
Documentation and training materials
Dataiku industry specialists develop solutions for every vertical, among which:
As a result, business professionals experience a boost in AI productivity and can rationalize their resources.
How Does It Work in Practice?
The omnichannel marketing optimization solution for pharma provides a reusable project wireframe to accelerate development of analytics tailored to your data and business structure. It is a Dataiku application that eases development of brand-specific tactics.
With this solution, organizations can:
✓ Blend, analyze and create insights on omnichannel marketing data
✓ Reproduce the same type of analysis for multiple brands/drugs
✓ Offer consumable insights for marketing and sales leads
From a user perspective, the solution is made of three easy-to-use components:
1. Visual Pipeline (Dataiku Flow) for a Step-by-Step Approach

A ready-made project with clear flow zones and full wiki to guide you through the different steps used to turn disparate input data into actionable insights.
2. Dataiku App
Quickly reproduce the same type of analysis for multiple brands/drugs with adapted flow and dashboards.
3. Regression Models
Correlate marketing outreach for HCPs to the sales of your pharmaceuticals to better understand past marketing campaigns, and design more effective campaigns for the future.
4. Reports and Dashboards
View the output from models and explore data further with the pre-built charts, graphs, and tables specifically designed to quickly and easily identify issues.
Start your omnichannel marketing journey in minutes, with minimum prerequisites:
Data / access needed: Marketing metrics (from multiple channels), sales and HCP data; access to a SQL compute engine
Dataiku version needed: 9.0