Today's Chief Data Officers (CDOs) juggle many different challenges, some of them new and uncharted territory for enterprises that have just introduced the role for the first time or are taking their first steps in becoming a data-powered business.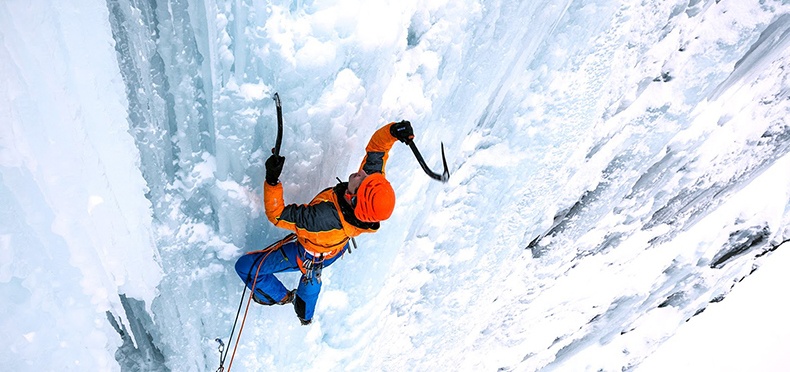 Given the relative infancy of the role, we've been working to bring together CDOs from across different industries to exchange experiences and best practices. On January 31, we held our second CDO reception in London (you can read the takeaways from the first one here), and we have lots to share for those who couldn't make it! We would also like to extend our thanks to Eden Smith for hosting this successful night with us.

Data Science as a Team Sport
For data teams to work, they need to be organized in a meaningful, strategic way with information and data flowing across and through channels as well as a central, common understanding of all data: this is the basis of Connectworxs CEO Graham Hogg's view on the gap between business and data teams, which he spoke about at our CDO event.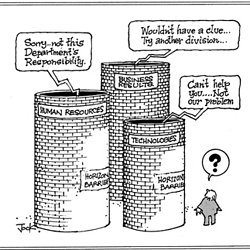 Organizational silos can be detrimental to data team - and CDO - success.
He also emphasizes that the complexity business leaders face today is higher than ever before, especially with the influx of information and saturation of data. Therefore, the questions that people, particularly teams, ask is imperative to the success of any business in the modern environment. Hogg's top takeaways for CDOs, particularly when it comes to putting together a team, are:
Embrace the idea of having "messy teams" - the standard high-management thinking of flawless execution does not work with data teams. Rather, the data environment is often messy and relies on the bandwagon effect so that biases of data-driven decisions are challenged.
Shift from "What do I need to do" with data to "What do I need to know" - emphasis purpose for a more motivated team + better results.
Data teams need strong external orientation so that they can formulate the right questions and cultivate a connected mindset.
Most importantly, maintain an enthusiasm to share in order to create a real behavioral and cultural shift toward data and break down organizational silos.
Making It Happen
Of course, once the data team is established, the next logical question is: what's next? How can they become productive?
Tim Carmichael, Interim Head of Data Transformation at Southern Water, is all about data and responsibility, the importance of being data-driven, practising data governance, and also focusing on collaboration, all of which he addressed at his talk during our CDO event.
CDOs, he emphasizes, need to:
Start by working from right to left, making sure that strategic objectives are well-defined, then thinking about what decision makers need to make good decisions or what additional insight they need to accrue.
Break down silos; while silos in an organization tend not to talk to one another, data talks across silos. So as CDOs and data leaders, provide value across teams to break down those traditional barriers.
Act as thought leaders on emerging digital models, initiate conversations around the right kind of data (data literacy), and help to create an appropriate digital business vision for the enterprise.
Have access to good data, the right people, and the right tools.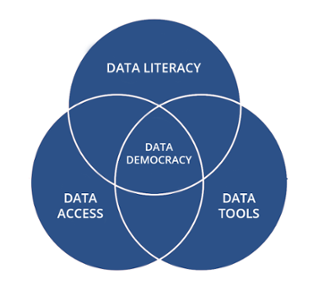 CDOs must initiate conversations around the right kind of data, people, & tools to create a democritized vision for the enterprise.
Carmichael also introduces the data roadmap of a CDO in four steps, with questions to ask along the way:

As data leaders, we need to figure out a mechanism where you can try things on for size and learn from that failure rather than sticking with something through thick and thin."

- Tim Carmichael, Interim Head of Data Transformation at Southern Water
Ultimately, CDOs need to recognize and address the cultural differences between tech people and business teams as well as the organizational challenges associated with that. Data leaders need to cut through and be the interpreters between both sides, connecting data with strategy and business end-goals.
Data Ownership: The Million-Dollar Question
Who exactly owns the data of an organization? And what does it mean to be a data owner, anyway? Is it really a question of control, or rather of responsibility?
These are just some of the questions around data ownership that CDOs debated at our event that are clearly top of mind in the enterprise today (and sorry, we don't necessarily have the answers!)
But one thing's for sure: the issue of trust in data has been a longstanding one that has been around longer than the discipline of data science itself. There's no question that for an organization to become data-driven, everyone needs to trust in the data - that is, know what it means, where it comes from, and that it's accurate.

There's no question that for an organization to become data-driven, everyone needs to trust in the data.
Therefore, it falls under the realm of the CDO to ensure and enable this throughout the organization. Once there is trust, much more can fall into place after.
Have thoughts or questions about the responsibilities and challenges of CDOs today? Reach out to us! You can also follow us on LinkedIn to stay up-to-date on future events.