$10 billion. That's the amount of fines regulators in the U.S. sent to financial businesses for not respecting the regulations that aim to fight money laundering — and that was in 2020 alone (according to FStech). Too few money laundering funds end up seized by governments, which is the reason why financial authorities take action against banks and financial companies to force them to identify criminal funds.
Since the first laws against money laundering were introduced by the Bank Secrecy Act in 1970 in the U.S., most banks have put Anti-Money Laundering (AML) systems in place to identify and flag suspicious funds to authorities.

But how do they actually find money launderers? With their thorough understanding of how laundering is made (very various techniques exist), financial companies put monitoring systems in place that leverage vast amounts of data (from transactions, customers, etc.) to detect suspicious behaviors. These transaction monitoring systems (TMS) are made up of hundreds of business rules that can trigger alerts, making the whole process difficult to understand and monitor. After a batch of cases are raised, teams of investigators quickly make a first review of alerts and decide whether further investigation is needed or if the alert doesn't represent a concern.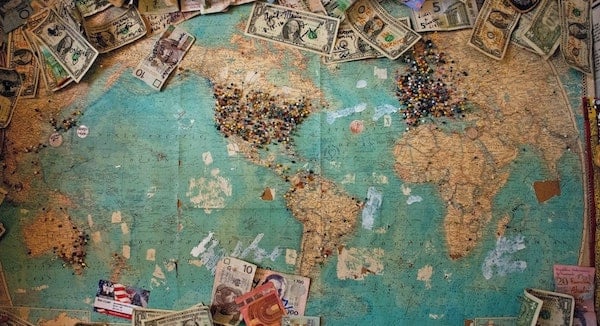 When AML Alerts Get Overwhelming
Since failing to detect a money laundering scheme is very harmful in terms of fines, alert triggers are usually set conservatively to avoid missing any. This has the consequence of generating a lot of false alerts. Indeed, 85% of alerts generated by AML systems are false positives, according to EY. This generates a lot of overwork for the investigating team and unnecessary workforce expenditures.
The setup of these alerts is a complex and heavily regulated process, and room for improvement on this side is usually very narrow. But there's still a strong financial incentive in looking to optimize the way alerts are handled. With thresholds remaining the same, alerts raised can be sorted by priority. This enables investigation teams to act on the most important ones first. Guiding investigation teams on alerts that have the most potential to lead to a suspicious activity report (SAR) is a must-do to maximize impact of current setups.
Dataiku built a solution to help investigation teams improve the handling of alerts: AML Alert Triage. Made to quickly integrate alert prioritization into an existing AML process, it allows an immediate improvement in effectiveness alongside rigorous and business-friendly model monitoring and update capabilities. Let's dive into this solution.
How Can Dataiku's Business Solutions Help You Reach Full Potential?
Business Solutions are Dataiku add-ons accelerating the way to achieve advanced or foundational industry-specific use cases within your organization. They are an operational shortcut to achieve real-world business value. Taking advantage of Dataiku's core features, they are built to be fully customizable and entirely editable.
They come with:
A user-friendly interface that enables fine tuning to match specific business requirements
Ready-to-use dashboards that can be customized
Documentation and training materials
Dataiku industry specialists develop solutions for every vertical, among which:
As a result, business professionals experience a boost in AI productivity and can rationalize their resources.
How Does It Work in Practice?
The AML Alert Triage solution provides a reusable project to modernize the handling of AML alerts. With this solution, AML case managers, model reviewers, AML team leads, and AML data scientists will be able to:
Prioritize investigations to tackle likely true positives first.
Avoid any additional regulatory burden, as no alerts are discarded.
Easily integrate this solution into their existing AML processes.
Provide insights which can be used to review effectiveness of some business rules as a distinct project.
From a user perspective, the solution is made of the following easy-to-use components:
1. Triage Ranking of Alerts
Rapidly rank all alerts based on likelihood of being true positives, and pass that information easily into existing case management systems.
2. Business-Interpretable Model Insights
The prioritization model provides easily understood insights into potentially relevant variables to leverage when creating new or revising existing business rules.
3. Streamlined Model Approval
Easily review the prioritization model to streamline approval, and use the same simple process to reevaluate the model as time passes.
4. Easy Deployment of Refreshed Models
Use integrated and simple model retraining to quickly and transparently deploy updated models, while maintaining full governance and control at all times.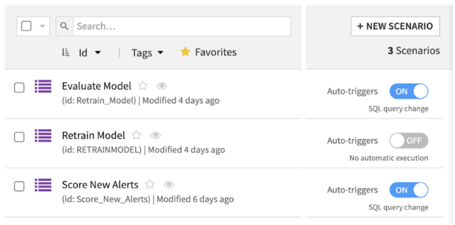 Start using the AML Alert Triage to improve your processes right now, with these simple requirements:
Datasets: historical labeled alerts, latest unlabeled alerts, descriptive data related to alerts
Dataiku version:

9.0

or later