All industrial companies are engaged in a race to reduce their CO2 emissions in order to adapt to a shift in market demand and better manage their environmental risks and obligations to comply both with financial market requests and future regulatory requirements. But doing so is far from simple. Energy data systems are highly fragmented, which prevents companies from having a simple understanding of their footprint and the drivers to actively manage it. More importantly, they struggle to successfully empower their employees with the appropriate data views and forecasting means to help them best pilot their approaches in a sustainable manner.
Over the past two decades, demand for industrial products has risen considerably, along with energy consumption and CO2 emissions. As a result, the industry sector accounted for 37% of total global final energy use in 2018. Growth in energy consumption has been driven largely by an ongoing, long-term trend of rising production in energy-intensive industry sub-sectors (i.e. chemicals, iron and steel, cement, pulp and paper, and aluminum). To reach their sustainable goals, industrial companies will need to decrease their CO2 emissions which will require them to:
Avoid CO2 emissions by relying on renewable electricity when it is possible
Reduce CO2 emissions by minimizing energy-intensive processes
If you run ESG and net-zero initiatives in your company and, in particular, your company uses a lot of electricity in its operations, you need to take action in this area. Not only can you reduce your carbon footprint but, with more granular carbon accounting and optimization of flexible electricity consumption, you can save money as well.
With our new Dataiku solution, factories electricity and CO2 emissions forecasting, companies can quickly create a unified and interactive view on their energy consumption across manufacturing sites and meters and easily convert it to CO2 through real-time carbon intensity data provided by electricityMap. Production planners are able to forecast electricity and CO2 emissions linked to their production plans and adjust their geographical allocation choices to optimize their footprint.
How Can Dataiku's Industry Solutions Help You Reach Full Potential?
Let's first explain what we are talking about. Our solutions are Dataiku add-ons accelerating the way to achieve advanced and basic industry-specific use cases. They are an operational shortcut to achieve real-world use cases designed with the purpose of business value generation. Taking advantage of Dataiku's core features, they are built to be fully customizable and entirely editable.
They come with:
A user-friendly interface that enables fine tuning to match with specific business requirements
Ready-to-use dashboards that can be customized
Documentation and training materials
Dataiku industry specialists develop solutions for every vertical, among which:
As a result, business professionals experience a boost in AI productivity and can rationalize their resources.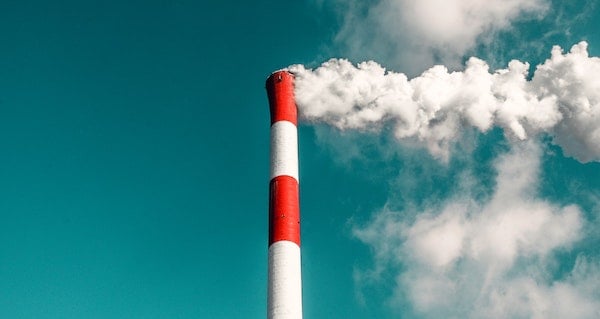 Factories Electricity & CO2 Emissions Forecasting
The factories electricity and CO2 emissions forecasting solution is a ready-to-use Dataiku use case that quickly allows companies to track electricity consumption and CO2 emissions across facilities up to the meter level and allow them to easily forecast electricity consumption and CO2 emissions based on their production plan.
With this solution, you can:
Get a unified view of your company's energy consumption across all your facilities with different levels of granularity: by meters, types of sites, countries, etc.
Quickly convert electricity consumption into CO2 emissions using real-time electricity carbon intensity.
Input your production plan and easily forecast associated electricity consumption and CO2 emissions.
Analyze the impact of your regional production choices and identify the best scenario to reach your sustainability goals.
From a user perspective, the solution is made of easy-to-use components:
1. Visual Pipeline (Dataiku Flow) for a Step-by-Step Approach
A ready-made project with clear flow zones and full wiki to guide you through the different steps used to turn disparate input data into actionable insights.
2. CO2 Converter Plugin

Easily convert electricity consumption into CO
2
emissions from a live connection with
RTE
(France) and
electricityMap
(global).
3. User-Friendly Interactive Dashboards
Get a unified view of your electricity consumption and carbon footprint within dashboards widely consumable by the overall organization.
4. Forecast Your Electricity Consumption With Time Series-Fueled ML
Use Dataiku's time series and AutoML capabilities to predict future electricity consumption and associated CO2 emissions based on your planned production.
5. Identify Optimal Production Scenarios
Analyze the impacts of your production allocation across countries and identify the best scenarios to reach your sustainability goals.
Reproduce These Processes With Minimal Effort for Your Own Data
The intent of this project is to enable understanding of how Dataiku can be used to create analyses of global consumption and CO2 emissions in order to reduce cumulative CO2 emissions of factories. By creating a singular solution that can benefit and influence the decisions of a variety of teams in a single organization, smarter and more holistic production plans can be developed and tested.
We've provided several suggestions on how to use electricity consumption and pricing data to compute and predict CO2 emissions. If you're interested in adapting this project to the specific goals and needs of your organization, roll-out and customization services can be offered on demand.