Since they appeared in 1950 with the "Diners Club Card," credit cards haven't ceased to be the target of fraudsters. With the evolution of the technology and appearance of the internet, new ways of playing the system and emptying bank accounts were created. It is the responsibility of banks and retailers to secure payments for consumers, so now — more than ever — this concern should be taken seriously by companies facing fraud.
According to the Federal Trade Commision, in the US alone, consumers in 2020 reported losing over $3.3 billion to fraud (either from credit card or identity theft). This observance of significant loss calls for continuous fraud monitoring and vigilance if companies wish to protect their clients and limit the costs incurred by fraud.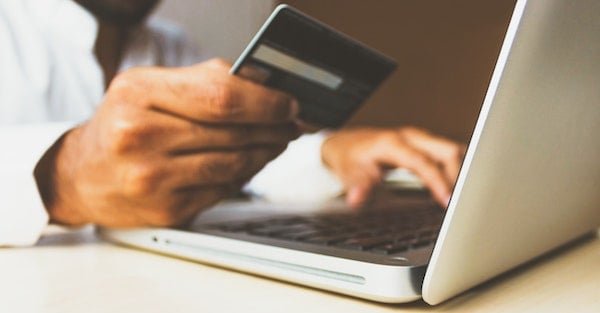 Machine Learning as an Accelerator
Fraud detection rules are complex and well established. However, they often are based on business rules only, either generating a high number of false alerts or missing important fraud events. From the experience of one Dataiku customer, a retail bank that analyzes 20,000 to 40,000 transactions every day, enhancing setups with machine learning rules can lead to a 40% reduction of false negatives and improved new pattern detection.
Companies that work on the reduction of credit card fraud are usually open for improvements but are often worried that any change could induce a disruption in their system. One extra challenge is the possibility to be able to quickly validate the impact of changes on real-world data.
Providing a unified space for fraud-fighting teams to manage business rules alongside machine learning (ML) approaches was an objective of the Dataiku Business Solutions team. The team created a pre-packaged solution that allows that to happen and sandbox experimentation ensures the gains from ML are realized, without losing established success through existing approaches.
How Can Dataiku's Business Solutions Help You Reach Full Potential?
Business Solutions are Dataiku add-ons accelerating the way to achieve advanced or foundational industry-specific use cases within your organization. They are an operational shortcut to achieve real-world business value. Taking advantage of Dataiku's core features, they are built to be fully customizable and entirely editable.
They come with:
A user-friendly interface that enables fine tuning to match specific business requirements
Ready-to-use dashboards that can be customized
Documentation and training materials
Dataiku industry specialists develop solutions for every vertical, among which:
As a result, business professionals experience a boost in AI productivity and can rationalize their resources.
How Does It Work in Practice?
The Credit Card Fraud solution provides a reusable project to enhance existing credit card fraud solutions by incorporating ML alongside business rules.
With this solution, heads of payments/credit cards, heads of risk or fraud, fraud analysts, or data scientists are able to:
Use business and ML rules with a comprehensive fraud detection approach incorporating both in a unified scoring model.
Explore data with rapid and thorough analytic insight, coupled with a powerful model insight application.
Use real-time API integration and alert management: Finalized models can easily be deployed via API and alerts analyzed via dashboards.
From a user perspective, the solution is made of the following easy-to-use components:
✓ Business & ML Rules:
Develop a comprehensive fraud detection approach incorporating business rules and ML rules via a unified scoring model.
✓ Powerful Data Exploration:
Explore and better understand the impact of existing and newly developed rules and models on alert generation and the underlying behavior of transaction data.
✓ Business-Interpretable Model Insights:
Alert detection and scoring models include easily understood insights into potentially relevant variables to leverage when creating new or revising existing business rules.
✓ Streamlined Model Approval and Review:
Easily review drift of alert generation, scoring models, and data to streamline approval, and use the same simple process to reevaluate the model as time passes.
Start implementing ML in your fraud detection models right now, with these simple requirements:
Historic data on the past alerts and transaction data
Dataiku version: 10.0 or later